South Australian wineries are on their way to boost their environmental sustainability thanks to the new guidelines developed by Zero Waste SA – a state government organisation which enables people to improve their recycling and waste avoidance practices.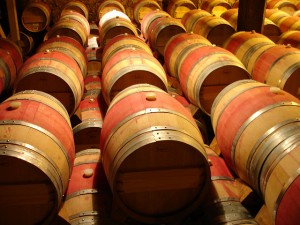 According to the news release by Acting Minister for Sustainability, Environment and Conservation Susan Close, South Australian wineries have been given the opportunity to develop their own environment management plan (EMP).
"South Australia's wine industry is perfectly positioned to respond to international demand for premium wine from our 'clean and green' environment. The guidelines pose 12 key questions to consider when developing an EMP, outline actions to address each question and include tips on getting buy-in from management and ensuring the plan is updated every year. These guidelines will help a winery demonstrate its commitment to improving environmental performance which, in turn, can support applications for government funding programs and industry awards," said Dr Close.
"South Australia's wine industry has demonstrated excellence in environmental management for many years. To stay ahead of the competition, a commitment towards identifying and managing environmental impacts beyond regulatory compliance is essential," said Brian Smedley, Chief Executive of the South Australian Wine Industry Association (SAWIA).
McLaren Vale winery Wirra Wirra has piloted the guidelines and has already developed its own environmental management plan in accordance with the set guidelines.
The case study that highlights Wirra Wirra's green practices and their collaboration with Zero Waste SA is available at www.zerowaste.sa.gov.au/industry/case-studies/food-and-wineries/wirra-wirra
The Environmental Management Plan – Guidelines for South Australian Wineries is available at www.zerowaste.sa.gov.au/industry/guides/ZWSA-Wine-Industry-Guide.pdf