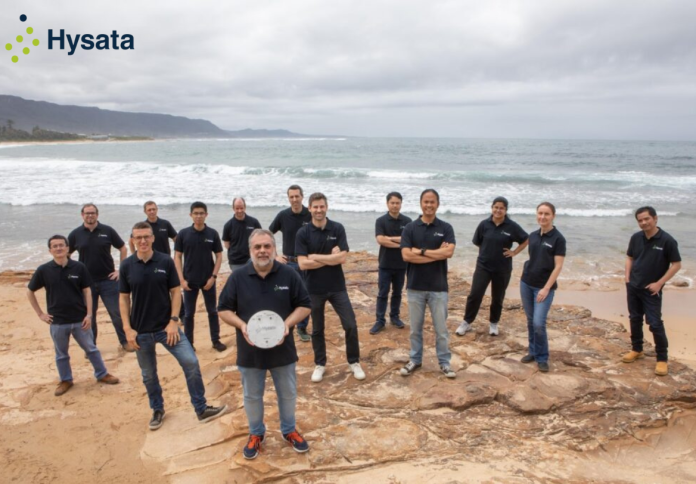 Hydrogen electrolyser technology developer Hysata has closed a $42.5 million Series A funding round led by Virescent Ventures on behalf of the Clean Energy Finance Corporation (CEFC). 
The fundraiser round also saw participation from renowned global investors such as UK-based Kiko Ventures, IP Group Australia, Denmark's Vestas Ventures, Hostplus, and BlueScope. 
The funding will be invested in Hysata's recruitment efforts to further scale its workforce and develop a pilot manufacturing facility. 
Hysata's electrolyser operates at 95 per cent system efficiency, delivering a stark performance and cost compared to incumbent technologies, which typically operate at 75 per cent or less. This performance, combined with a simple approach to mass manufacturing and low supply chain risk puts Hysata on a path to delivering the world's lowest cost green hydrogen, the company said in a press release issued Tuesday. 
"Our mission is to redefine the economics of green hydrogen production through our innovative proprietary electrolyser technology. The support of this international syndicate of clean energy practitioners and investors validates our core technology and our approach to scaling and mass manufacture," said Paul Barrett, chief executive of Hysata.
The CEFC contributed $10 million to the Series A fundraiser, following an initial $750,000 investment in the early commercial development of Hysata's research. 
Ian Learmonth, chief executive of CEFC, said investing in Hysata and its electrolyser technology is crucial to fostering Australia's clean technology ecosystem. 
"The CEFC is proud to continue our support for Hysata, which is set to be a major player in the global electrolyser industry. Green hydrogen will be essential to addressing the hardest to abate sources of emissions, and we're excited to see Australian ingenuity providing the technology solutions that will help this industry reach scale," Learmonth said. 
Robert Trezona, a founding partner of Kiko Ventures, said Hysata has real potential to become a major global clean technology player. 
"The company has redefined the core cell architecture for alkaline electrolysis, producing a practical and scalable solution with game-changing efficiency. Hysata has the potential to be a globally significant company in the hydrogen economy and we look forward to supporting its growth, especially here in Europe." Trezona said.