Perth-based Gulf Manganese Corporation (GMC) has provided an update about the development of its Timor Smelter in Kupang, Indonesia, which will produce premium quality 78% ferromanganese alloy from Indonesian high-grade low impurities manganese ore.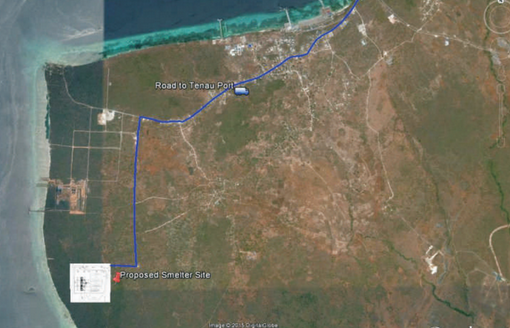 GMC told its shareholders that the licensing process time has been substantially reduced as a result of the Indonesian Government's introduction of the Investment Coordination Board's (BKPM) "one stop shop" procedure.
"The Ministry of Industry, through the BKPM, advise that the Industrial Business Licence (IUI) will take 20 – 25 days from application to be approved. Following the issue of the IUI the next step is to become a Registered Exporter (ET) which the Ministry advise will again take 20 – 25 days from application," the company said in a statement, adding that it will commence the construction of the first furnace module upon receiving the 2 licences, with the plant expected to come online within 12 months of starting construction.
According to GMC's Timor Smelter Study, which was redrafted to comply with the "one stop shop" process, the project has the potential to return an EBITDA of US $374.7 million over a 10 year period, supporting an estimated Net Present Value of US $ 160.6 million using an 8% discount factor.
The project requires a start-up capital investment of US$66 million staged over five years and an internal rate of return (IRR) of 55.6%.
The project envisages building eight furnaces over a four year period, with the first furnace expected to come online in July 2016. The company said that it plans to build further two furnaces each year, 2017, 2018, 2019 and a final one in 2020. Each furnace has a capacity of 20,000 tonnes alloy production per year, producing US $22 million in revenue.