The world's most iconic motorcycle maker Harley-Davidson has committed to keeping its New Castalloy factory in Adelaide open, saving more than 100 jobs, according to a report from The Australian.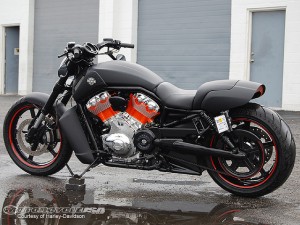 The decision to stay in South Australia is a reversal of the announcement made by the company in December 2011, when Harley-Davidson said it would close its component and wheel-making plant in North Plympton by mid 2013.
About 90 workers have lost their jobs since that announcement.
The confirmation that the factory will keep its operations has been confirmed by Harley-Davidson vice-president of manufacturing John Dansby II.
"Harley-Davidson regularly assesses the competitiveness of our supply base and sources work accordingly," Mr. Dansby said, quoted in The Australian report.
"Through this evaluation process, we have determined that New Castalloy can be competitive at producing low-volume, high-finish specialty wheels and provides the optimal supply base for these components."
"We appreciate the support of the New Castalloy employees for their continued focus on operational competitiveness."
Mr. Dansby says the South Australian Government has worked closely with their company to ensure the facility's future competitiveness.
The Government owns the foundry plant on Mooringe Ave. and has agreed to waive the rent for four years, just as the factory workers voted to accept a four-year wage agreement that will secure their future.
The good news of New Castalloy's survival came at about the same time Manufacturing Minister Tom Kenyon expressed his worries over Holden's future in Australia. The Minister said New Castalloy now has time to explore future innovations for their business and staff skills development.
"The employees at New Castalloy are already highly skilled but it's important that people have the opportunities to continually improve their talents," Mr. Kenyon said.
Mr. Kenyon said the confirmation to stay in South Australia was received this week from parent corporation Harley Davidson Motor Company.
He also said in a related article that while current market conditions continue to challenge companies all over the world, the success of New Castalloy can be attributed to the superior quality of their products.