The Australian is urging innovative thinkers across the country to take part in the 2013 The Australian Innovation Challenge. The Challenge is open to both individuals and teams who have innovations which can benefit the general public.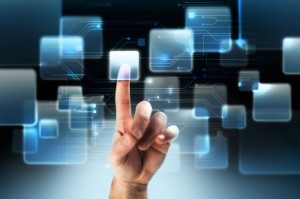 Professionals, including, but not limited to, scientists, entrepreneurs, engineers, technologists and educators, can enter any of the seven professional categories:
1. Environment, Agriculture and Food ($5000 prize)
This category covers innovations that will help Australia reduce its carbon print, as well as measures that will help the country adapt in global climate change. Agriculture and food innovations include breakthroughs in food production and ways to promote food security.
2. Health ($5000 prize)
This category covers innovations that will help in the prevention, diagnosis and treatment of diseases, and in the improvement of the overall quality of life of Australians.
3. Community Services ($5000 prize)
This category includes social innovation and other ideas for community development and delivery of public services.
4. Minerals and Energy ($5000 prize)
This category covers innovations in the exploration, extraction and processing of minerals and energy, as well as breakthroughs in sustainable energy production.
5. Manufacturing and Hi-Tech Design
This category looks for innovations that will help the Australian manufacturing sector be more efficient and competitive in order to transform existing industries and encourage the creation of new products. It will also cover the use of hi-tech design as an element in supporting competitive manufacturing and exports.
6. ICT ($5000 prize)
This category covers innovation in digital technology and systems that could help improve the productivity of the economy and change the way people live, work and play.
7. Education ($5000 prize)
This category includes innovation that will help boost Australia's skills base. This includes the application of new technology and services in teaching and learning.
An overall winner who will receive $25,000 will be selected from the Professional category entries.
The Australian Innovation Challenge will also be awarding a $10,000 Backyard Innovation prize to one entry. This is a general public category which covers innovations or inventions from the public. Entries should be at least on the advanced stage of development, with a prototype available for demonstration if relevant.
Read the complete details of the categories here.
Entries will be judged based on the following criteria: scientific or technological excellence and novelty, potential benefit and impact, sustainability and end user benefit, and commercialisation, adoption or take-up.
"Innovation is good ideas put to work," according to The Australian.
"It creates value by doing things differently; a novel product or service attracts the support of customers or end users, either replacing previous solutions or clearing the way for processes not previously possible."
"We're looking for innovations that are purely for the public good as well as breakthroughs with a direct commercial focus."
Entries for The Australian Innovation Challenge must be received by 2359 AEST on August 26, Monday.
Category finalists will be announced on November 2 in The Weekend Australian, and the awards ceremony will be held in November 28.