The Australian Automotive Manufacturing sector is set for a major blow, after Holden has again insisted if the cost of production isn't slashed, the car maker will cease Australian Manufacturing operations.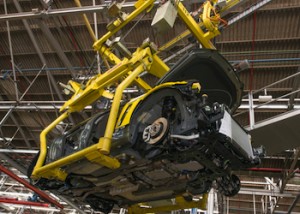 The car maker has revealed, Holden's survival depends on factory workers taking a pay cut of up to $200 per week, but union officials have strongly indicated they will not give up wages and conditions.
Adelaide Now has reported, Australian Manufacturing Workers Union SA secretary John Camillo told media overnight Holden factory workers were "prepared to look at flexibility and help the company as they have done (during the GFC) but it is a bridge too far in regards to taking wage cuts"
A senior Holden insider has re-itereated the car maker's stance, telling The Advertiser: "If the workers vote no (to pay cuts) we will shut it down. Just look at what General Motors did in Germany. Workers said no to wage cuts there and that particular factory is closing next year."
And, if that's not enough, The Australian has revealed the company needs a further $265 million on top of the $275m already committed by Canberra, South Australia and Victoria, a source told The Australian, due to its inability to manufacture cars at a profit in Australia.
South Australian Manufacturing Minister Tom Keynon has expressed strong concern over the issue saying "this is not some game that they're playing trying to screw more money out of the Government. This is a genuine commercial position that they are in, forced by all number of factors, including the high dollar and various things around the world."
An icon of the manufacturing landscape in Australia, Holden has been in the country for more than 156 years and was the first company to fully manufacturer a car Australia in 1948.
According to Holden, it costs $3750 more to manufacture a car in Australia now than it does in other GM factories.