Local designers from Holden Design are said to have played a key role in the styling and development of GM's global mid-size vehicle, the Holden Malibu.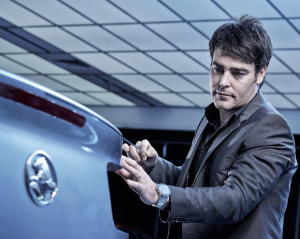 With General Motors International Operations Executive Director, Design, Michael Simcoe overseeing the design, the Malibu was heavily influenced by two of Holden's own design staff while on international assignment in the USA.
Built in South Korea, Australian designers Justin Thompson and Yan Huang were responsible for the exterior and interior styling of the Malibu, which is sold in almost 100 countries around the globe.
Justin Thompson said the brief for Malibu was to create a car that would stand out in a busy and often bland mid-size segment.
"Medium cars are often criticised for being bland and middle-of-the-road. With Malibu, we wanted to design a car that would stand out from the pack. We looked to Chevrolet's heritage to inspire us for the future and the result is a sporty family sedan that has a lean muscularity and athletic stance." He said.
Although the Malibu was designed first and foremost to be a Chevrolet vehicle, a Holden version was always in Justin's mind.
"It's critical when designing a car for the globe that it will work in multiple markets. As GM has moved to global products, Holden and Chevrolet have shared design themes. The result is a car that looks at home on roads in major cities around the world."
Recently Justin Thompson was Exterior Lead Designer for the latest VF Commodore and believes the Malibu shares some design highlights with the new Australian manufactured large car.
The car makers Australian manufacturing operations have recently come into spotlight, after Holden's managing director Mike Devereux revealed in news.com.au the company will follow Ford and shut its Australian factories if it doesn't get a commitment for enough taxpayer support to maintain local manufacturing, which is currently experiencing substantial losses.