The last decade has seen Holden go from a dominant force on the Australian car market to a company that recently announced intention of pulling the plug on its assembly and manufacturing operations in the country by 2017.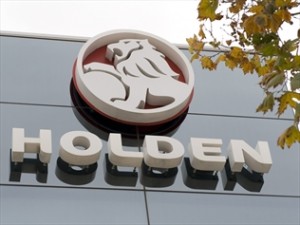 Despite that, Holden's newly appointed Chairman and Managing Director Gerry Dorizas told Drive that the company was looking to reclaim the number one spot it lost to arch-rival Toyota by 2020.
"The strategy or the point where we want to go is to go back to number one. In a boxing match there are 12 rounds . . . I think we've gone through the eighth round. There's still some rounds to go, but we'll be back," Mr Dorizas said.
According to the article on Car Scoops, Holden was the top selling brand in Australia only a decade ago, owning 25% of the entire car market in the country. However, the car manufacturer has since slipped to controlling mere 10% of the market due to a dramatic shift in customer demand — away from the large cars Holden has long specialised in and towards smaller cars and SUVs.
"The market shares are going to start levelling out," Dorizas said.
"I don't see that we're going to be 20% [market share] . . . I believe that it will be 15% one brand, 14% the other, so everything will come closer together."
However, Mr Dorizas conceded that the company had a lot of catching up to do to achieve its ambitious goal. According to him, Holden must develop a better product line-up, establish a more focused dealer network and boost the brand's share with the all-important younger generation to boost sales and meet its market objectives.
"Of course, we need the product strategy which is being deployed. We need the focus, together with the network, we need our focus as well. We have to refocus, it's going to take time, it's going to take a lot of work," he said.
"I believe the notion of 'no worries mate' is not the identification of how we work. We will work hard, and we need to get the credibility back."