Holden will proceed with a critical upgrade to its Elizabeth facility, according to information obtained by News Corp Australia.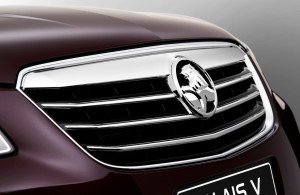 The report published on the Daily Telegraph says factory workers told the news outfit that Holden will make the planned changes to its plant in Adelaide during the scheduled summer shutdown to pave the way for the next generation of Commodore due in 2016. The new large sedan marks the first time in the car maker's history that its top-selling model is not a rear-wheel-drive car.
Holden is still waiting for the Federal Government's decision regarding its future funding, which will come in late April or early May. However, industry observers warned that the factory upgrade should not be construed as a guarantee that the future of Holden manufacturing is safe in Australia.
"The deal may not be done (to secure Holden's manufacturing future) but this is a prudent move," an industry insider told News Corp Australia.
"In the scheme of things, this is not a large sum of money to spend when to delay it would cost much more because it involves shutting the factory for an extended period."
The news about Holden's upgrade comes at the heel of the Federal Chamber of Automotive Industries' commissioned report that the Australian economy will be $21.5 billion smaller if the automotive manufacturing industry ceases to exist in the country in 2018.
The study also claimed that the economies of Melbourne and Adelaide would suffer should car manufacturing shut down, with about 39,000 job losses predicted to occur in the states.
FCAI Chief Executive Tony Weber said without Government support for automotive manufacturing, high-tech jobs and skills will be lost.
"I want to be clear: financial support for the industry is an investment in Australia and this investment needs to be long-term," Mr. Weber said.
Meanwhile the office of Industry Minister Ian Macfarlane told News Corp Australia that there is still no change to the Federal Government's plans to wait for the final results of the Productivity Commission's car industry inquiry in March, and follow its recommendations.