Workers at Holden's manufacturing plant in Adelaide may be facing a pay cut, with the carmaker warning the closure of manufacturing activity in Australia is looming, if the company doesn't cut costs or receive Government funding.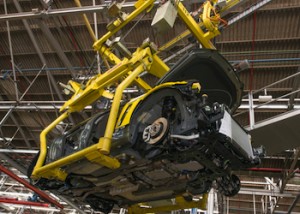 Costing $3750 more to build a Holden car in Australia than it does at the company's other plants worldwide, Holden Managing Director Mike Devereux has stated $2000 of that price is due to "pure labour costs".
The Sydney Morning Herald, reported the union representing workers at the plant has stated it would be willing to work with Holden and also demand that the Coalition lay out its plans for the nation's car industry if successful in office in September
"Australia is among the most expensive places to build cars anywhere on the planet. Our geographic isolation, the cost of sourcing local components and our high labour rates mean we pay a significant premium to manufacture cars here compared to importing," he said.
In the report, Mr Devereux believes any pay cuts and conditions of Holden employees would need a vote by the workforce. The average salary for production staff in Adelaide is approximately $55,000.
Employing around 200,000 direct and indirect jobs in Australia, after Fords exit out of Australian manufacturing, the focus has been strongly placed on ensuring Holden and Toyota do not end up implementing the same exit strategy.
An icon of the manufacturing landscape in Australia, Holden has been in the country for more than 156 years and was the first company to fully manufacturer a car Australia in 1948.