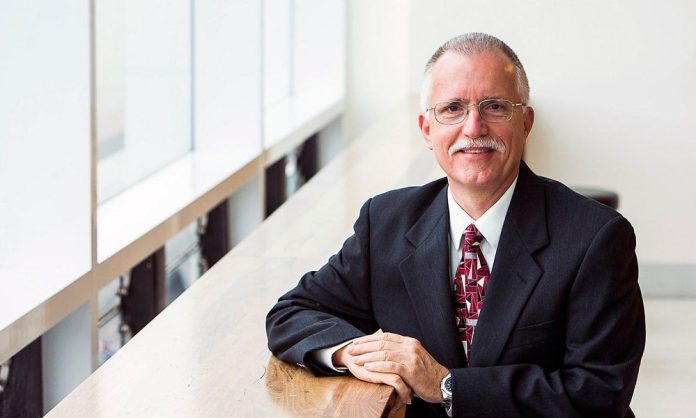 Media Release by UNSW
Increased use of technology in the architecture, engineering, and construction (AEC) industry globally has yielded substantial improvements in safety, cost and efficiency over recent decades.
However, the slow and partial adoption of digital technology solutions is holding the industry back from realising greater gains, said Matthias Hank Haeusler, an Associate Professor in the School of Built Environment at UNSW Sydney.
While the AEC industry, at its core, has significant technical capability in architects, engineers, and project managers, A/Prof. Haeusler said the industry lags in digital technology uptake.
"The AEC sector is one of the least digitised industry sectors," he said.
"At the moment only a few large firms engage with digital tools that could be described as advanced, a very few very large firms (mainly international firms) have included advanced digital tools and more importantly start to think about a digital strategy.
"But the bulk (some 97 per cent) of all are still at the bottom of the ladder," he said.
George Shinkle, a Professor in the School of Management & Governance at UNSW Business School, also said that, overall, the AEC industry's digital technology readiness is underdeveloped.
"While there are exceptional firms in the industry and signs of progress clearly exist, the average firm is underprepared for the type of digital tsunami that has hit other industries," he said.
"The AEC industry is characterised by rather big capital investments with comparatively small margins and limited financial slack, resulting in a rather hostile environment for any corrections – or, put in different terminology, innovation."
Digital transformation challenges for the AEC industry
Digital transformation in the AEC industry was the subject of a recent research paper, Digital Transformation in the Australian AEC Industry: Prevailing Issues and Prospective Leadership Thinking, which was co-authored by A/Prof. Haeusler, Prof. Shinkle and UNSW Sydney colleagues including Dr Christian Criado-Perez Chanin, Professor Markus Höllerer, Angel Sharma, A/Prof. Catherine Collins, Dr Nicole Gardner and Professor Shan Pan.
The paper examined the digital technology challenges facing the AEC sector, examined lessons from other industries, and detailed the framework leaders could use to help their firms to create a sustainable future.
Disruptions often take organisations by surprise, and Prof. Shinkle said modern, digital focussed disruptions are often "ecosystem disruptions" where disruptive players emerge from outside an existing industry.
"In these cases, the change often starts very slowly on the edge of the industry and at some point, an inflection occurs," he said.
"If one waits to start activity until the situation is clear, it is often not possible to catch up," he said.
A second lesson is that digital transformation is more successful when entire business models or processes are reimagined (such as the way clients are served, for example) – rather than just automating or digitising existing processes.
"That is not to say automating processes is not good; it should be viewed as the first step on a fast-paced digital journey," said Prof. Shinkle.
A third lesson is that the pace of change is exponential when it comes to digital technology, and this requires a strategic focus and agile approach that most organisations are currently designed to achieve.
In the process, Prof. Shinkle said long-held assumptions may need to be questioned or unlearned, as the digital skills of both employees and managers can facilitate (or hinder) an agile adaptation.
Four ways AEC industry leaders need to think about digital transformation
The research team at UNSW Sydney proposed a framework consisting of four approaches to thinking to build digital transformation readiness: future thinking, strategic thinking, capability thinking, and experimental thinking.
Future thinking, for example, includes efforts to map plausible paths of business evolution into real-world scenarios. These scenarios can stretch thinking and guide organisations toward better digital transformation readiness and resiliency, according to the research paper, which said frequent updates and discussions about these scenarios with the top management team should drive strategic initiatives.
Strategic thinking includes efforts to understand future client desires, establish ecosystem partners, and build new business models that harness the power of digital technology and data analytics. This is not a simple task, however, and the paper said organisations should expend effort on strategically selecting clients and projects.
Capability thinking facilitates what is called "dynamic capabilities", which has been shown to be important to digital transformation efforts. Digital technology evolves at a very fast pace and many aspects are unpredictable, so being able to quickly adapt is often required for success. Most importantly, the paper said capabilities in the digital area must not be constrained to the IT department, and top managers must also be aware and involved to bring everyone along on the digital journey.
Experimental thinking is also part of the digital transformation thinking framework because digital technology opens new avenues that may be surprising or risky. Building an organisational system and culture that (1) promotes experiments to learn, (2) supports hypothesis testing using lean start-up concepts, and (3) accepts that not all experiments meet desired outcomes (this means accept failures) has been shown to be a key success factor in many other industries.