Swiss luxury watchmaker Hublot debuted its new manufacturing plant in Nyon, Switzerland on Tuesday.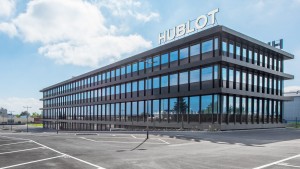 Jean-Claude Biver, Chairman of Hublot and President of the LVMH Group's Watch Division, and Ricardo Guadalupe, CEO of Hublot, inaugurated Hublot's second manufacturing building and celebrated the occasion with 300 guests from around the world.
The milestone ceremony was further endorsed by Hublot ambassadors Pelé, Bar Refaeli and Lapo Elkann who contributed to the handing over of keys ceremony.
The new manufacturing facility doubles the surface area of Hublot's production centre in Nyon.
The event coincided with the 10th anniversary of Hublot's Big Bang collection.
The Hublot2 project is a $20.6 million investment meant to keep up with the growing demand for the brand's timepieces, enabling it to expand its workforce.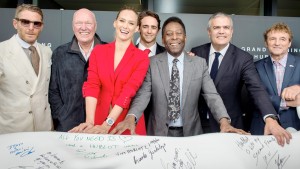 The company began the expansion 18 months ago; now, the new building adds 8,000sq m to the Nyon facility where Hublot will add 100 new workstations over the next five years.
Hublot2 will be dedicated to producing watch cases and components for the brand's manufacture movements.
"The micro-mechanics workshops, all the CNC machines, the decoration, electroplating, general mechanical and cleaning workshops, to name but a few, were installed with the after-sales service and part of the administrative department in the new premises in August," the company said in a media release to Australian Manufacturing.
"The current building was also reorganised so that all of the ground floor could be given over to the Innovations, Research & Development department, whose activity is mainly focused on new materials and very complicated movements. This also allows the ASF (Provision Assembly), T1 (Movement Assembly), T2 / T3 (Watch Head and Watch Assembly) departments and Complications Workshop to redeploy and expand to follow Hublot's growth."
Founded in 1980 by Italian Carlo Crocco, Hublot currently operates as a wholly owned subsidiary of France's LVMH.