American multinational technology and consulting corporation IBM will pay $US1.5 billion ($A1.62 billion) to GlobalFoundries in order to offload its costly chip division, according to The Australian.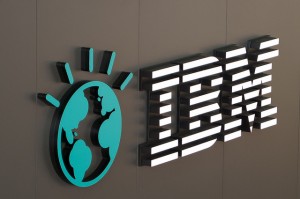 IBM's semi group has been losing a lot of money over the past few years, and with no signs of improvement on the horizon, the company decided to cut its loses and take the plants and related technology and personnel off its hands.
The deal will see privately held GlobalFoundries get IBM's global commercial semiconductor technology business, including intellectual property and technologies related to IBM Microelectronics, as well as IBM's semiconductor manufacturing operations and plants in East Fishkill, New York and Essex Junction, Vermont.
IBM will still invest $3 billion over five years in semiconductor technology research, the results of which GlobalFoundries will have "primary" access to.
The deal will also see GlobalFoundries become IBM's exclusive server processor provider for 22 nanometre, 14nm and 10nm chipsets for the next 10 years. IBM sold its x86 servers to Lenovo, but kept System z mainframes, Power Systems and Power-based Flex servers.
"This acquisition solidifies GlobalFoundries' leadership position in semiconductor technology development and manufacturing. We can now offer our customers a broader range of differentiated leading-edge 3D transistor and RF technologies, and we will also improve our design ecosystem to accelerate time-to-revenue for our customers. This acquisition further strengthens advanced manufacturing in the United States, and builds on established relationships in New York and Vermont," said Dr Sanjay Jha, CEO, GlobalFoundries, in a press release.
"The Agreement expands our longstanding collaboration, which began when GlobalFoundries was created in 2009, and reflects our confidence in GlobalFoundries' capability. This acquisition enables IBM to focus on fundamental semiconductor and material science research, development capabilities and expertise in high-value systems, with GlobalFoundries' leadership in advanced technology manufacturing at scale and commitment to delivering future semiconductor technologies. We are grateful for the leadership and investments by the states of New York and Vermont in supporting the semiconductor industry," said IBM Senior Vice President & Director of Research Dr John E. Kelly III.
IBM has had a torrid third quarter, with reported revenue of $22.4 billion and earnings per share of $3.68, both far short of Wall Street forecasts.
Its shares closed down 7.1% at 169.10 on Monday.
GlobalFoundries is based in Silicon Valley and has about 13,000 employees. It was created in 2009 when Advanced Micro Devices sold its manufacturing operations to Advanced Technology Investment Co., which is wholly owned by the government of Abu Dhabi, a part of the United Arab Emirates.