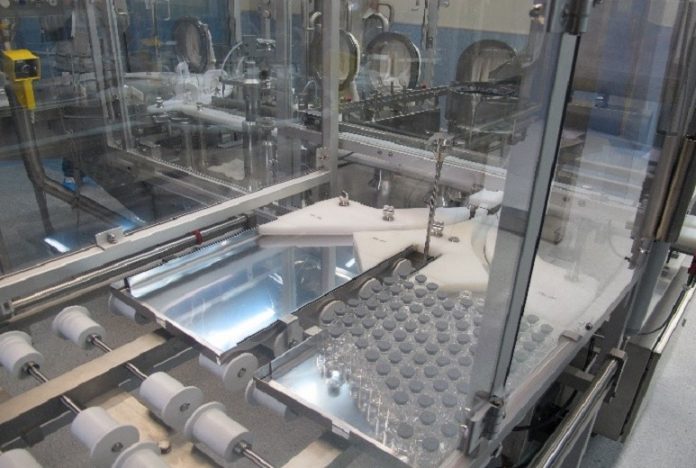 It took just five months for Victorian scientists and manufacturers to develop Australia's first mRNA COVID-19 vaccine candidate — the country's first ever mRNA medicinal product – allowing clinical trials to start in the new year.
The Victorian  Government put $5 million into the vaccine candidate's development, with specialist equipment being transported from Canada to Melbourne-based pharmaceutical manufacturer IDT Australia.
mRNA Victoria led the initiative in collaboration with the Monash Institute of Pharmaceutical Sciences (MIPS), the Doherty Institute, and IDT Australia.
Minister for Innovation, Medical Research and the Digital Economy Jaala Pulford announced that 450 doses of the COVID-19 vaccine candidate have been manufactured in Boronia, allowing 150 persons to participate in the Doherty Institute's Phase 1 clinical trials, with findings due in 2022.
"This is an Australian first that confirms Victoria as a leader in mRNA therapeutics and manufacturing – it is an incredible achievement to have made an mRNA vaccine candidate that is ready for clinical trials," the Minister added.
"We're serious about developing our mRNA manufacturing capacity and doing it quickly as we can, because it will save lives."
IDT Australia CEO Dr David Sparling said the product has met all specifications and is now progressing through the release process to be supplied to MIPS for use in their upcoming clinical trial.
"We're honored to be a part of this collaboration," Mr Sparling stated.
"We believe this product will be the first locally developed mRNA COVID-19 vaccine candidate and the first locally manufactured cGMP mRNA drug product."
Monash University Professor of Pharmaceutical Biology, Colin Pouton, added:
"We have worked with determination and in close collaboration with IDT to develop the mRNA COVID-19 vaccine candidate – reaching this milestone demonstrates that the skills and experience to make mRNA products are available in Victoria."
Image credit: https://en.idtaus.com.au/sterile-facility/