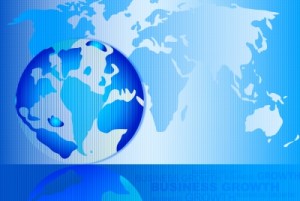 The PMI data confirmed that the global manufacturing sector has continued on its modest recovery since the beginning of the final quarter as production, new orders and international trade volumes all gave signs of improvement.
"Global manufacturing recently has accelerated, as improved inflows of new business underpin a further solid gain in production levels," said David Hensley, Director of Global Economics Coordination at JPMorgan.
"Growth should be maintained heading to year-end as domestic markets are gaining strength in a number of key industrial nations, while the trend in global trade remains supportive."
The October PMI showed growth and expansion coming from quite a number of nations and key industrial regions including the United States, the euro area, China, Japan, the UK, South Korea, Taiwan, Canada, Russia and Brazil.
The rise in new order intakes contributed to the growth of global manufacturing production which increased for the twelfth month running in October.
The new orders index matched the 30-month high hit in August and has prompted firms to take on staff at the fastest pace since May last year. This is evidenced by the rise in employment for the third straight month, although the rate of job creation remained modest.
Payroll numbers also increased in the US, Japan, China, the UK, India, Taiwan, Canada, Turkey, Poland, Czech Republic and Vietnam, but fell in the euro area, Russia, South Korea, Mexico, Brazil and Indonesia.
Meanwhile on the local front, Australian manufacturing recorded an expansion in October as the latest Performance of Manufacturing Index (PMI) from the Australian Industry (AI) Group showed a reading of 53.2, an improvement of 1.5 points. The latest index is a step up from AI Group's September data and is also the second consecutive month of growth.