Leading international driverless car supplier RDM Group has selected Adelaide as the location for its new Asia-Pacific Headquarters.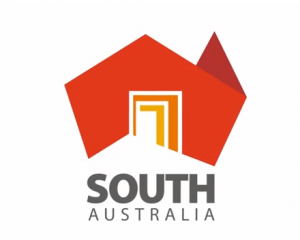 The office, to be set up at Flinders University's Tonsley campus, will be responsible for purchasing, sales and technology support as part of the firm's expansion into Australia and the Asia-Pacific region.
Transport and Infrastructure Minister Stephen Mullighan said he met with RDM in London last year and explained the strong position South Australia had to offer to the new industry.
"South Australia is being recognised as a national leader in future transportation systems and technologies, thanks to our innovative and collaborative approach to supporting the technology providers and developers," the Minister said.
"Since our landmark driverless car trials and demonstrations just over a year ago, the State Government has led the nation in creating a legislative framework to support autonomous vehicle technology."
He said the announcement coincided with an overwhelming response to the Government's $10 million Future Mobility Lab Fund, to boost local testing, research and development of connected and autonomous vehicle technologies.
"RDM's decision to open its Asia-Pacific headquarters in Adelaide is a resounding show of support for the South Australian Government efforts to stimulate this growing industry which is expected to be worth $90 billion worldwide by 2020," Mr Mullighan continued.
"Both this announcement and the overwhelming interest shown in the State Government's Future Mobility Fund are an indication that not only is South Australia open business but is in a unique position to leverage the potential of this burgeoning industry."
RDM Group CEO David Keene said the company also had in place long-term plans to create a bespoke assembly facility in Adelaide which will supply vehicles to the region.
"This will give us the base to develop an Australian supply chain and to explore new opportunities, with the longer-term plan to create a bespoke assembly facility in Adelaide that will supply vehicles direct to customers across the Asia-Pacific region," he said.
"Our Adelaide office is the first step in a plan that will hopefully see us build a bespoke assembly facility where we can build hundreds of autonomous pods every year."
RDM Group is a frontrunner in the production of autonomous vehicles within the L-SATS (Low-Speed Autonomous Transport System) sector.
The firm showcased its 'Pod Zero' autonomous vehicle at last year's World Congress on Intelligent Transport Systems in Melbourne.
It has already appointed a program director to oversee the set-up of its headquarters, develop a supply chain and explore opportunities with the Government, education and private sectors.