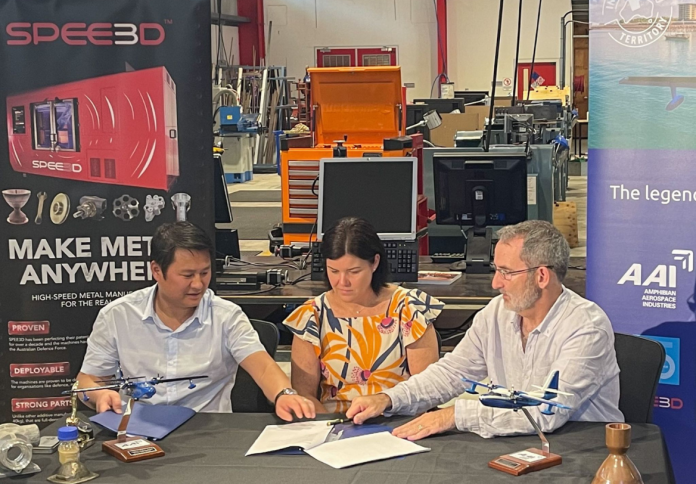 Australian entrepreneur Steve Baxter has signed a purchase agreement for a G-111T amphibious aircraft, the first-ever to be built in the Northern Territory (NT) and Australia. 
Baxter's purchase comes after Amphibian Aerospace Industries (AAI) and Japan-based aircraft manufacturer ShinMaywa sealed a partnership aimed at developing an amphibian aircraft manufacturing hub at the Darwin Aviation Manufacturing Precinct. 
"The G-111T is an incredible platform. It will enable flexible access to amazing places across the globe, and in comfort. All the better that it will be made in Australia," said Baxter. 
Work on the aircraft will be performed in Darwin and is expected to begin after the modified version has been certified. The first plane is slated for completion in 2026, according to a media release issued by the Northern Territory Government. 
The Territory government is facilitating a collaboration agreement between AAI and 15 other signatories to maximise the benefits of manufacturing the G-111T Albatross aircraft for local territory companies. 
Entities involved in the collaboration include SPEE3D, Nupress, Heat Treatment Australia, Dassault Systemes, and Airport Development Group. 
The Territory Aviation Skills Centre, the Chamber of Commerce Northern Territory, Industry Capability Network NT, Australia's Nuclear Science and Technology Organisation, Paspalis Innovation Investment Fund, the Advanced Manufacturing Growth Centre NT, and the Territory Government are also signatories to the agreement. 
The Territory Labor Government has invested $10 million through the Local Jobs fund to build upgraded versions of the Albatross amphibious aircraft. 
Once established in the region, AAI is expected to contribute extensive value to the NT economy. The company projects annual revenue of $100 million by the end of the decade. 
"This signing is another significant step forward in what will be a long-term creator of highly-skilled jobs in the Northern Territory. This exciting venture will create hundreds of jobs and upskilling opportunities for Territorians, while also injecting millions into our economy," said Natasha Fyles, the Northern Territory's chief minister.