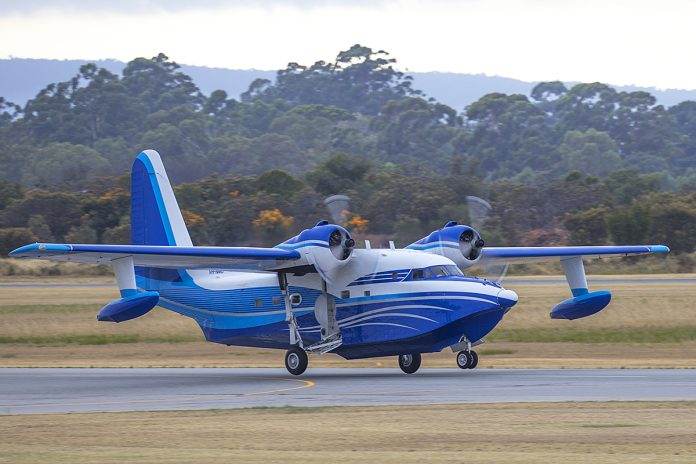 Following the announcement by Amphibian Aerospace Industries to establish an advanced manufacturing centre at Darwin International Airport (DIA), the Northern Territory Government has announced the establishment of the Aerospace Manufacturing Precinct – Darwin.
Spanning across 20 hectares, the new aerospace manufacturing precinct will be a hub for new jobs and opportunities, with Amphibian Aerospace Industries as the first tenant.
According to Chief Minister Michael Gunner, the new aviation precinct is a stepping stone towards more industry and more growth.
"The Northern Territory is Australia's best investment. It means jobs for Territorians – and jobs mean growth. Developing this industry is a key enabler to other sectors in the Territory including energy, agribusiness, mining, tourism and international education and training," he said.
"A fully functioning Aerospace Manufacturing Precinct will help foster the development of a thriving aviation manufacturing industry, attract investment and businesses to come to the Territory."
The agreement for the establishment of the manufacturing precinct was signed by 15 signatories, including aerospace, manufacturing and commercial investment industry organisations, as well as the Territory Aviation Skills Centre, the Chamber of Commerce NT, the Advanced Manufacturing Growth Centre and Airport Development Group (ADG), owners and operators of DIA.
"This agreement will see Darwin Airport become the home of amphibian aircraft manufacturing and is a positive step in the Territory's economic development," said Airport Development Group / Chair Aerospace Manufacturing Precinct – Darwin, Project Working Group, Ross Baynes.
"As a signatory partner, we are excited about the myriad benefits it will deliver to Territorians and local businesses. This project really puts Darwin on the map as a potential location for businesses looking to expand and support aviation manufacturing."
Image Provided: Amphibian Aerospace Industries (AAI)