Last November, global biopharmaceutical giant Pfizer and Botox maker Allergan announced an all-stock $160 billion merger that would have resulted in the creation of the world's largest pharmaceutical company.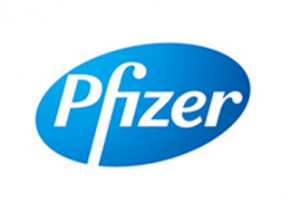 The deal was supposed to close in the second half of 2016, after which the US drug maker would have moved its headquarters to Ireland in a bid to cut corporate costs and increase profitability and shareholder returns.
On Wednesday, Pfizer issued a press release announcing that the merger agreement between Pfizer and Allergan plc has been terminated by mutual agreement.
According to the company, the decision came as a result of the "actions announced by the US Department of Treasury on April 4, 2016, which the companies concluded qualified as an "Adverse Tax Law Change" under the merger agreement."
"Pfizer approached this transaction from a position of strength and viewed the potential combination as an accelerator of existing strategies," stated Ian Read, Chairman and Chief Executive Officer, Pfizer.
"We remain focused on continuing to enhance the value of our innovative and established businesses. Our most recent product launches, including Prevnar 13 in Adults, Ibrance, Eliquis and Xeljanz, have been well-received in the market, and we believe our late stage pipeline has several attractive commercial opportunities with high potential across several therapeutic areas. We also maintain the financial strength and flexibility to pursue attractive business development and other shareholder friendly capital allocation opportunities."
The company will pay Allergan $150 million for reimbursement of expenses associated with the transaction.
"We plan to make a decision about whether to pursue a potential separation of our innovative and established businesses by no later than the end of 2016, consistent with our original timeframe for the decision prior to the announcement of the potential Allergan transaction," continued Read.
"As always, we remain committed to enhancing shareholder value."