IVECO Trucks Australia, a manufacturer and distributor of light, medium and heavy commercial vehicles for the Australian road transport industry, is now part of CNH Industrial – the global group producing vehicles and equipment for transport, agriculture and construction that meet the requirements of customers around the world.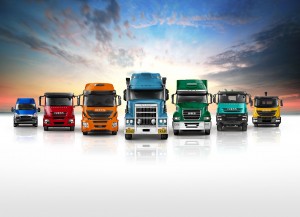 "As a brand of this powerful group, IVECO is able to offer a flexible and versatile range of products adaptable to virtually any transport task, anywhere in the world," said Ron Grasso, Head of Corporate and External Affairs for CNH Industrial in Australia and New Zealand.
CNH Industrial has a uniquely diversified portfolio; a global presence through its manufacturing, R&D and dealer networks; the resources to invest heavily in capacity and products, and the combined skills and experience of its 71,000 employees spread throughout the world.
"Success for IVECO and the other CNH Industrial brands has been achieved through a commitment to excellence and innovation in the different sectors in which they operate. This commitment is backed up by the resources of a leading global industrial corporation that has invested USD 1.2 billion last year and 6,300 staff in research and development," it says in the media release by IVECO.
Now, IVECO Trucks Australia has access to extensive resources to maximise efficiency in transportation and provide the best support to transport businesses around the world and continues to hold a strong position in Australia's commercial transport market.
The company manufactures heavy and commercial vehicles at its factory in Dandenong that employs 550 staff and has produced over 230,000 truck and bus chassis since 1952.
Today IVECO manufactures ACCO, Powerstar, Stralis AS-L and AD/AT models and imports its Daily light commercial range, Eurocargo and Stralis ATi models from IVECO plants in Europe and South America.
IVECO vehicles are sold and supported through a network of 3 offices, 22 dealers and authorised workshops across the country.
For more information about the company, please visit www.iveco.com.au