3D Systems will showcase its entire consumer and prosumer 3D printing capabilities at the 2015 International CES that will take place in Las Vegas from 6 to 9 January, 2015, at the Sands Expo.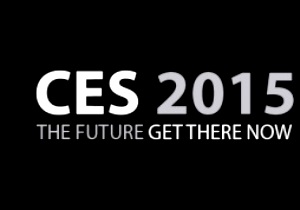 The International CES has been the world's gathering place for innovators and breakthrough technologies for more than 40 years. This year's event is expected to showcase over 3,500 exhibitors, including manufacturers, developers and suppliers of consumer technology hardware, content, technology delivery systems and more; a conference program with 250 sessions; and over 150,000 attendees from more than 140 countries.
Attendees will be able to see live demonstrations of flagship products at the 3D Systems booth, such as: the Cube® 3D Printer – The first sub-$1000 consumer, plug & play 3D printer for everyday use; the EKOCYCLETM Cube® 3D Printer – The first consumer 3D printer to print exclusively in post-consumer waste; the CubePro® series 3D Printers – Professional-quality desktop 3D printing; the ChefJetTM Series– First professional-grade food 3D printers; 3D Scanners – Wireless physical photography; and the 3D Printing Photo Booth – 3DMe® scanning and printing experience comes to the retail and event space.
The company will also demonstrate new hardware and software developments in desktop full-colour 3D printing, 3D printing food, and software for design and gaming.
"The powerful portfolio of products and experiences that we are showcasing at CES proves how the 3D printed lifestyle is now more accessible, more intuitive, more stylish, more delicious, more sustainable and more fun than ever before. As part and parcel in our "Home of the Now" experience, we are showcasing cutting-edge products that can impact every part of our lives today – not years from now," said Cathy Lewis, Chief Marketing Officer, 3D Systems.
"3D Systems President and CEO Avi Reichental and Chief Creative Officer will.i.am will host an invite only press event on 5 January at 3D Systems' "#HomeOfTheNow" – showcasing the power of 3D printing today. Avi will be live in the home setting and will.i.am will be "beamed" in from the UK.  Will.i.am will then join Avi, in person, on Wednesday, Jan. 7 at the 3DS booth as well," the company revealed in a press release.
For more information about 3D Systems' 3D printed lifestyle and consumer showcase at CES 2015, please visit 3dsystems.com/ces.