JLL Partners ("JLL") and Royal DSM have announced the creation of a new company by merging DSM's business group DSM Pharmaceutical Products ("DPP") with Patheon Inc. (TSX: PTI) ("Patheon").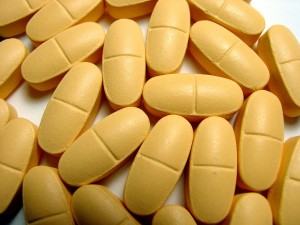 The new company, whose name is yet to be announced (provisionally called NewCo), will be a leading global contract development and manufacturing organization (CDMO) for the pharmaceutical industry with anticipated 2014 sales of approximately $2 billion.
JLL will own 51% of the shares, and DSM the remaining 49%, reports BusinessWire.
NewCo will have a strong operational cash flow with end-to-end offering from finished dosage (drug products) to active substance, as well as 23 branches with around 8,300 employees worldwide.
The creation of the new company is fully in line with DSM's strategy for its Plasma cluster and an excellent value creation opportunity, allowing both DSM and JLL to maximize the value of NewCo.
Below is a list of the transaction highlights:
• JLL will contribute 489 million in cash to NewCo, whereas DSM will throw in DSM Pharmaceutical Products (DPP) and receive a seller note of USD 200 million.
• Total enterprise value for Pantheon of about USD 1.95 billion.
• 64% premium to Pantheon's closing share price on 18 November 2013.
• JLL and the executive officers and directors of Patheon, who collectively own approximately 66% of the outstanding shares of Patheon, have signed Voting Agreements in support of the POA.
• Committed financing to be funded at closing of USD 1.65 billion has been secured from J.P. Morgan, UBS, Jefferies, Morgan Stanley and KeyBank.
• Subject to customary conditions, the transaction is expected to close in H1 2014.
• DSM will deconsolidate DPP after closing.
• The transaction is expected to be EPS accretive for DSM from 2015 onwards.
Pantheon is a leading provider of contract development and commercial manufacturing services to the global pharmaceutical industry, whereas DPP is a leading provider of contract development and manufacturing services to the pharmaceutical, biopharmaceutical and agrochemical industries.
NewCo will focus on offering drug products and APIs with a wide range of technologies. It will provide services to broad spectrum of companies ranging from big pharmaceutical and biotech companies to specialty and generic pharma companies.