The new collaboration between Australian wellness brand Swisse Wellness and PGT Healthcare LLP will create a "megabrand" that will expand a range of vitamins, minerals and supplements (VMS) globally over the next five years.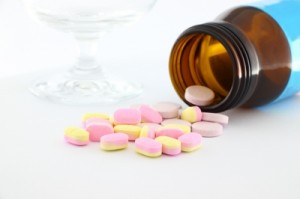 Swisse Wellness has led the VMS market in Australia in recent years, putting the country on the top of the list in terms of performing in the VMS category outside of the emerging markets.
Meanwhile, PGT Healthcare was formed from a joint venture of Procter & Gamble and Teva Pharmaceuticals and manufactures and markets more than 200 consumer healthcare brands in more than 70 countries around the world.
According to the media release, the new licensing deal will combine the core strengths and capabilities of the two companies, enabling the rapid expansion of the Swisse brand of premium quality VMS products into new countries.
The deal, which is considered one of the biggest licensing deals involving an Australian company, will see Swisse Wellness' vitamins and supplements marketed in parts of Europe and Asia in the next couple of years. Other launches are also in sight for more than 20 countries around the world by the end of the decade.
PGT Healthcare Chief Executive Officer Briain de Buitleir said they are delighted to be partnering with Swisse Wellness which is performing remarkably well locally.
"Their track record of growth in Australia is truly exceptional. We look forward to working closely with them to replicate this success around the globe," he said.
Swisse Wellness Chief Executive Officer Radek Sali acknowledged the members of their team and expressed his delight at the success of the business.
"This is a wonderful moment in our company's history and each and every one of our Swisse Wellness team has helped us to get to this day," said Mr. Sali.
"We are pleased that the success of our business and strength of the brand in Australia has led to this global opportunity. Swisse will truly be fulfilling one of our own key passions as a business – to make millions more people around the world healthier and happier."
Meanwhile, Victorian Premier Denis Napthine said the announcement was another example of a great Victorian business demonstrating its global capabilities.
"This partnership is an excellent example of a great Victorian business demonstrating its global capabilities," Dr. Napthine said in a media release.
"Swisse already employs 90 workers at its Collingwood facility and this is set to grow to 220."
"Swisse is a good example of a home grown company that is benefiting from the Victorian Coalition Government's strategy to support companies expanding and growing export markets."
Swisse will retain its global headquarters in Melbourne, where the company began and has operated since its inception in the 1960's.