Labor MP Tom Kenyon will not be part of the new Weatherill ministry in South Australia as the former Manufacturing, Innovation and Trade Minister decided to step aside in order to have more time with his family.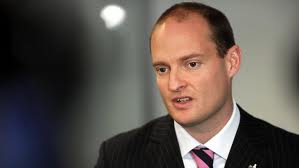 "I just want to be able to spend more time with them, I want to be able to go and do things with them and not have to book that in three weeks in advance or try and slip it in the diary between 1,000 other appointments," Mr Kenyon said, quoted in an ABC News report.
"If you're going to really throw yourself into a role as a minister you need to put a lot of time into it and effectively when you're a marginal seat member and a minister you've got two jobs."
"Then you've got to try and be home and be around your family and your kids and it's very difficult to do that."
Kenyon's eldest son recently turned 14 while his daughter turned 13 on election day, he shared in a statement on Tuesday. He said those years are important in the lives of his children and he wants to be present during this part of their development.
"My family has carried a significant part of the commitment required in my role as a minister and it's now the right time to step back and spend some more time with them," he said in a related report. 
"I have given it my all and I am proud of my contribution, both to the government and to South Australia."
Kenyon retained the marginal seat of Newland at the state poll and has been in the Parliament since 2006. His decision to not seek reappointment leaves South Australian Premier Jay Weatherill with four ministerial positions to fill. Transport Services Minister Chloe Fox and Employment Minister Grace Portolesi have lost their seats in the March 15 election, while Finance Minister Michael O'Brien retired from parliament ahead of the state poll.