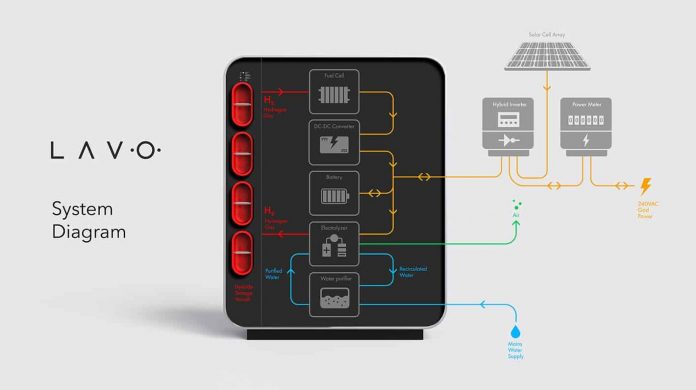 LAVO an Australian clean energy storage and technology company powered by hydrogen, and ITOCHU Corporation, a leading Japanese general trading company, have inked a Memorandum of Understanding (MoU) to explore collaboration opportunities in the energy and power, mineral and metal industries.
Under the terms of the agreement, LAVO and ITOCHU will collaborate to establish a plan for a hydrogen supply chain that incorporates LAVO's technology.
The two companies will also exhibit a variety of model projects to fulfill industrial decarbonisation requirements, including energy delivery to utility grids and metal and mining operations.
"We are delighted to announce our collaboration with ITOCHU Corporation as it develops a new and exciting business model focussed on decarbonisation and sustainability," said Alan Yu, CEO and Executive Director of LAVO.
"We look forward to working with key members of the team during this project and developing opportunities for ongoing collaboration.
"As a significant milestone in the development of our operations in the Japanese market, alongside a new clean hydrogen trade program of the Australian governments, this MoU further demonstrates our commitment to collaborating with leading organisations around the world to create a cleaner future through hydrogen."
ITOCHU, based in Tokyo, specializes in worldwide and domestic investments and trading of a wide range of products in industries like as textiles, machines, metals and minerals, energy and chemicals, food, general merchandise, real estate, information and communications technology, and finance.
Its businesses include infrastructure construction, management, and investment, as well as natural resource enterprises and other energy-related items.
Image Credit: <a href="https://lavo.com.au/">LAVO</a>