Adelaide-based LBT Innovations – a leading Australian developer of clinical and diagnostic technology – has announced that it has begun clinical trials to demonstrate the efficacy of its Automated Plate Assessment System (APAS) at the laboratories of Healthscope Pathology in Melbourne and Adelaide.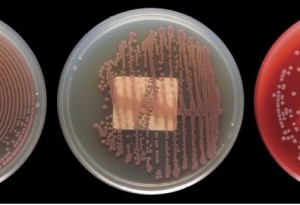 LBT Innovations has entered into a 50-50 joint venture with the Swiss instrumentation company, Hettich AG Switzerland to commercialise the APAS technology.
The technology is currently being incorporated into a novel bench top culture plate reader and also with Hettich's auto-incubator.
"Following the two Australian trials, APAS will be subjected to a third clinical trial at a leading laboratory in the United States, due to begin in late 2014. This final trial will precede a 510(k) de novo submission to the US Food and Drug Administration (FDA), which is required before a medical device can be distributed commercially in the US market. LBT has been in discussions with the FDA to ensure that its clinical trials are structured to meet the specific FDA requirements," the company stated in an ASX announcement.
The APAS technology is a pioneering automated culture-plate analysis and reporting system that is currently being tested on urine samples. The aim of the trials is to demonstrate that the system is accurate and efficient in screening culture plates for pathogens that are connected to infections of the urinary tract.
APAS' pathogen screening capabilities were demonstrated earlier this year in two comparative studies the European Congress of Clinical Microbiology and Infectious Diseases (ECCMID) and the annual meeting of the Australian Society for Microbiology. APAS passed the test "with flying colours", not missing a single potential pathogen.
The Hettich-LBT joint venture company, Clever Culture Systems AG Switzerland, has also filed five patent applications in Europe to support various components of the APAS technology.