Minister for Agriculture and Food Security Peter Walsh, who is currently on a trade mission to China and Japan, last week met with Korumburra's Burra Foods shareholder, Itochu, in Tokyo to discuss Burra Foods' growth in key Asian markets.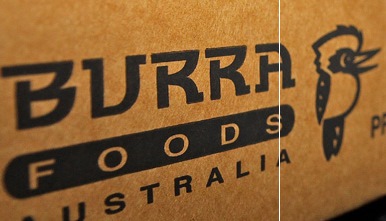 "A recent $22 million expansion at Burra Foods dairy processing plant in Korumburra is an initiative to increase the value of dairy exports and enable the company to better meet growing demand for nutritional milk powders," Mr Walsh said.
"The expansion has also helped Burra Foods produce a new range of infant formula, largely for export, highlighting the importance of growth markets such as China and South East Asia. This substantial investment created 60 jobs during construction, 26 new full time jobs across the business and secured more than 100 existing jobs at the plant."
Mr Walsh said the Japanese investment in Victoria's dairy industry helped Burra Foods diversify its product range to incorporate higher value dairy products and provided security for the Victorian dairy farmers who supplied the company.
"The Napthine Government's $100 million Food to Asia Action Plan is helping to position Victoria as a producer of high-value, high-reliability produce and attracting new capital investment into Victorian food related businesses and agriculture," Mr Walsh said.
"Our Food to Asia Action Plan, along with our trade mission program, is putting more Victorian businesses in direct contact with new export opportunities, ensuring we are well positioned to take full advantage of emerging consumer demand in key growth markets throughout Asia."
Burra Foods Chief Executive Officer Grant Crothers said Japan had been the largest market for Burra Foods and the Australian dairy industry more broadly for many years, making Itochu's investment upstream into processing a natural fit in 2009.
"Moving in to a higher value category such as infant formula enables Burra and Itochu to offer a broader range of higher value products to growing markets such as China," Mr Crothers said.
In 2012-13 Japan accounted for 8% of all food exported from Victoria, amounting to $785 million, including $431 million in dairy and $141 million in meat products.