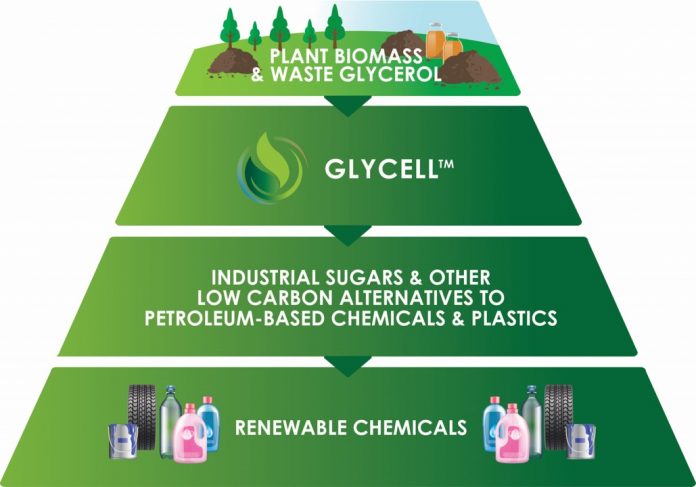 Brisbane based bio-tech firm Leaf Resources has moved a step closer to opening a new biorefinery that would use a world-leading technology to convert plant waste into sustainable chemicals, biofuels and bioplastics.
The company received funding from the Queensland Biofutures Acceleration Program to embark on validation works for its patented technology 'Glycell', which both speeds up and reduces the cost of conversion.
Leaf Resources will also launch pre-feasibility studies into plant waste and biomass, as well as exploring locations for the proposed biorefinery, with a likely focus on Bundaberg, Mackay, the Burdekin and Far North Queensland.
Minister for State Development, Manufacturing, Infrastructure and Planning Cameron Dick, who met Leaf representatives at the Bio World Congress on Industrial Technology in Philadelphia, said the company's cutting edge technology has the potential to attract other biorefinery companies to the sugar-cane producing region of Queensland.
"This is world-leading technology with the potential to attract other biorefinery companies to the state, seeking the industrial sugars produced by the technology," the Minister said.
"The company sees the potential for Glycell technology to support development of a bio-manufacturing hub in regional Queensland."
Leaf Resources Managing Director Ken Richards said the company was looking forward to working with the Queensland Government to move into the next phase of the project.
"As a proud Brisbane-based company, we know first-hand the significant opportunities offered by Queensland for biorefinery development, in terms of abundant feedstock such as sugarcane fibre, a highly-skilled workforce, and quality infrastructure and transport systems," Mr Richards stated.
While in Philadelphia, Mr Dick also engaged with representatives from Mercurius Biorefining, a company Queensland partnered with at last year's Congress in Montreal.
"Through incentives from our $20 million Biofutures Roadmap and Action Plan, Mercurius is progressing plans to use plant waste to produce fuels, chemicals and plastics at commercial-scale biorefineries here in Queensland," Mr Dick said.
"The Congress also gave me a global stage from which to announce our support for the World Business Council on Sustainable Development's below50 initiative, and to promote our $1 million Advance Queensland Industry Research Fellowships program.
"I left Philadelphia with the message ringing out loud and clear that Queensland is the place to do biofutures business in the Asia-Pacific, and in October this year, we'll have another opportunity to show the world just that."
Image credit: http://leafresources.com.au