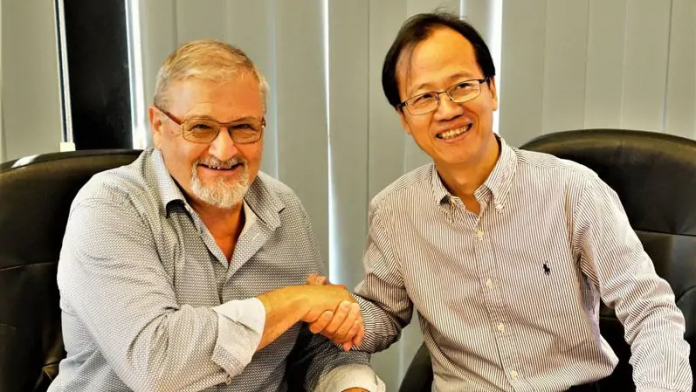 Lithium Australia has signed a letter of intent ('LoI') with leading Chinese battery producer DLG Battery to establish a 50:50 jointly owned business for the supply and sale of DLG lithium-ion batteries (LIBs), packs and modules in Australia.
Under the agreement, the two parties will also form a technology alliance that will fast-track the commercialisation of LFP cathode powders produced by VSPC Ltd (a wholly owned subsidiary of Lithium Australia) at its pilot plant in Brisbane, Australia, for use in DLG batteries.
DLG is a leading developer and manufacturer of cylindrical LIB cells, packs and systems and one of the 10 largest battery manufacturers in China.
The company, which has six development and manufacturing facilities in China, produces not only LFP and lithium-nickel- manganese-cobalt (NMC) battery cell types but also battery-management-system and pack technology.
Lithium Australia said it has identified constraints in the delivery of LIBs into the Australian supply chain, and believes the jointly owned business with DGL will rectify those supply difficulties for LIB batteries, packs and modules entering the Australian market.
It said the new Lithium Australia DLG business will improve the availability of LFP and NMC LIBs to equipment manufacturers and consumers in the Australian market; maintain local stock levels to meet demand; and manufacture packs and modules within Australia.
The company will produce an Australian DLG/VSPC battery for both local and global markets, and will also offer a battery-recycling solution through Lithium Australia's recycling business unit.
DLG will also work with Lithium Australia to further develop VSPC's cathode powders, initially with an initial focus on LFP, the ideal battery chemistry for Australian energy-storage applications.
Lithium Australia Managing Director Adrian Griffin said the deal with DLG will allow the company to become a major provider of battery materials and recycling solutions to the fast-growing energy storage industry.
"Lithium Australia's partnership with DLG will provide us with first-mover advantage in the supply of batteries designed specifically for Australian conditions and create a stable supply chain. That will provide equipment manufacturers with regular and reliable supplies of LIBs held as stock in Australia," he said.
"Australia is already established as a world leader in the take-up of energy storage using LIBs. Lithium Australia, through its subsidiary VSPC, has developed superior cathode materials that provide the performance required for this application, under conditions of high ambient temperatures. Our partnership with DLG, a leading Chinese battery producer, vindicates the development efforts undertaken by the Company to commercialise this opportunity.
"We look forward to developing a critical supply-chain solution with our internationally respected partner DLG."
Image provided