Melbourne-based Ethan Automotive is looking to open a head office at Port Adelaide as part of a broader plan to manufacture cars in South Australia, the Daily Telegraph has reported.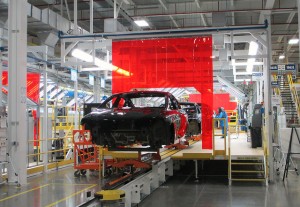 According to reports, the office would house the company's admin, design and engineering operations and employ 70 people.
Dr Brigid Mahoney, a spokeswoman for Ethan Automotive, said the company is hoping to start manufacturing its own brand of electric, petrol engine and hybrid cars at a vacant site at Edinburgh Parks in Adelaide's north  by 2018, once its manufacturing plant is fully operational.
She said Ethan Automotive would provide employment for 300 people, including some of the Holden workers which will be left jobless after Holden leaves Australia in 2017.
Dr Mahoney revealed the company's management is in talks with the State Government about finding a site in the heart of the Port.
"You've got the new expressway that goes right up to the northern suburbs from the Port," Dr Mahoney said.
"We like the Port because it's close to the airport for interstate and international auto experts to come in and out and we think there's enough room and capacity there."
She said Ethan had originally planned to occupy Holden's soon-to-be-vacated facilities, but eventually decided to seek other alternatives.
"Holden, Ford and Toyota run a high volume operation and it's all on a global platform," Dr Mahoney said.
"All the equipment isn't going to work for our production models."
According to her, the company was negotiating to secure State and Federal funding, as well as financial backing from private investors looking to part-fund the project.
Dr Mahoney also added that if all went well, Ethan Automotive expects to release the first prototypes by 2017 and the first car to the market in 2018.
Ethan Automotive's ambitious announcement was welcomed by Automotive Minister Kyam Maher, who said he backed "all proposals supporting manufacturing in this state".
Federal Industry Minister Ian MacFarlane's spokeswoman Kylie Barron said the government welcomed "innovation and new ideas from Australian businesses", adding that car makers could apply for funding under a number of government programs, including the Growth Fund and the Manufacturing Transition Programme.
"To compete in a changing global economy Australian manufacturers must continue to innovate and play to our strengths," Ms Barron said.
Port Adelaide Enfield Mayor Gary Johanson and Playford Mayor Glenn Docherty have also voiced their support for the project.