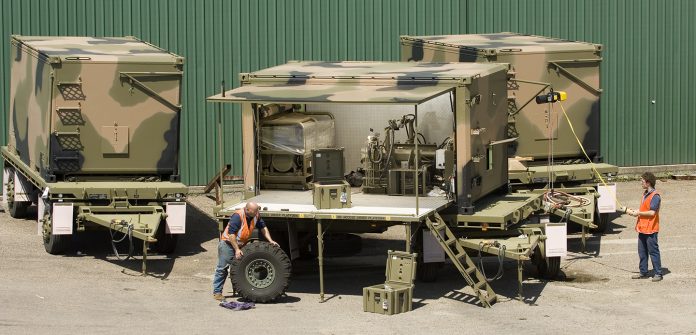 Lockheed Martin Australia has been awarded a $37.5 million contract to provide the Royal Australian Air Force (RAAF) with deployable mission system facilities that will allow the RAAF to operate in remote and all terrain areas.
The company  will be working alongside Hunter-based defence industry firm Varley Group to deliver the facilities, which will primarily be used which to house top secret systems and support staff for RAAF's  new Joint Strike Fighters.
In announcing the contract, Minister for Defence Industry Christopher Pyne said the program will create up to 15 new Australian jobs directly employed by Lockheed Martin Australia and an additional 20 industry jobs in Varley's Tomago factory.
"Varley is already a key contributor in the production supply chain for the global F-35 Program by supplying F-35 aircraft maintenance slings," Minister Pyne said.
"Australian industry is benefiting greatly from participation as a key strategic partner in the F-35 Program."
Lockheed said the deployable facilities will provide transportable, secure and environmentally-controlled workspaces for Australian Defence Force personnel to operate information support systems for the F-35 Joint Strike Fighter.
In addition, the portable cabins will hold the off-board mission planning system that would be used across the F/A-18F Super Hornet, E/A-18 Growler and P-8 Poseidon.
The company's Chief Executive Vince Di Pietro said companies like the Varley Group are 'an important part of the Australian manufacturing ecosystem'.
"We know that investing in local Australian enterprises, particularly those involved in advanced manufacturing, will transform our local and international industry," Mr Di Pietro said.
"Varley has been a proven performer on our F-35 program and further expanding this partnership gives us the local skills and expertise to improve our support to Defence."