Siemens' Product Lifecycle Management (PLM) software Teamcenter has been selected by global cosmetics company L'Oréal S.A. as its corporate product data management system.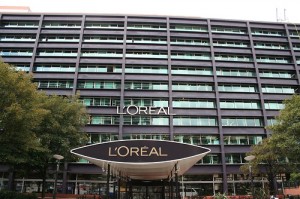 Teamcenter will be used by everyone involved in L'Oréal's product development processes, and will help optimise its packaging development processes, reduce time-to-market, and improve product innovation and quality.
According to a media release, L'Oréal Group Development and Packaging Director Philippe Thuvien said Siemens PLM Software's Teamcenter system will help optimise their engineering and manufacturing processes.
"It will allow us to share packaging configurations and innovative ideas between different technical departments, standardise specifications, and thus help to reduce time and product cost. We will also be able to capture and manage our corporate know-how, creating a solid foundation for a future of innovation and growth," Mr Thuvien said.
L'Oréal Group Operations CIO Martin Rhein said Siemens' PLM software was chosen after an extensive review of other PLM providers in the market.
"Teamcenter was selected because of the PLM portfolio's breadth, adaptability to the L'Oréal Processes and Data Model requirements and user-friendly interface, and because of the knowledge demonstrated by Siemens PLM Software during the selection phase. Naturally, Siemens itself is a large and stable company with a reputation for innovation. This also gives us a lot of confidence in their ability to execute."
Meanwhile Siemens PLM Software president and CEO Chuck Grindstaff regards L'Oréal's decision to choose Teamcenter as "welcome validation" of the need for an open PLM platform for the industry.
"Siemens PLM Software is pleased to partner with L'Oréal to deliver a solution that enhances innovation and manages complexity, both of which are requirements for today's market," Mr Grindstaff said.