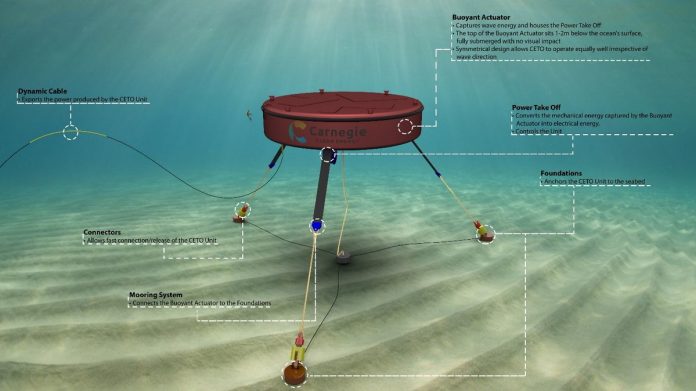 Global renewables player Enel Green Power (EGP) will invest A$1.6 million to advance the development and deployment of Carnegie's innovative wave energy technology, CETO.
Under the agreement, Carnegie and EGP will collaborate on the development and testing of the CETO technology, the Albany Wave Energy Project and future CETO projects, as well as on identifying, developing and investing in opportunities for CETO across Australia, Europe and internationally.
Carnegie's Managing Director, Dr Michael Ottaviano, said the deal will also see EPG become a technical advisory committee member of both Carnegie and the Wave Energy Research Centre run by the University of Western Australia with support from the WA State Government.
"We are delighted to be collaborating with a global leader in renewable energy such as Enel Green Power," Mr Ottaviano stated.
"Their deep experience of the renewables market globally will help Carnegie to tailor its CETO technology to the needs of its future utility customers."
"Our belief in the potential of CETO remains undiminished. Wave energy remains the last great untapped renewable resource globally. Like all power technologies, its commercialisation requires the collaboration and consistent commitment of innovators, governments, research and industry leaders of the likes of Enel Green Power."
EPG, which is the renewable energy division of the Enel Group, manages around 42,000 MW of renewable energy plants across wind, solar, geothermal and hydropower in Europe, the Americas, Asia, Africa and Oceania.