The global leader in the desktop 3D printing industry MakerBot is taking part at this year's Consumer Electronics Show (CES) in Las Vegas where it has unveiled amazing new additions and plans for the new year.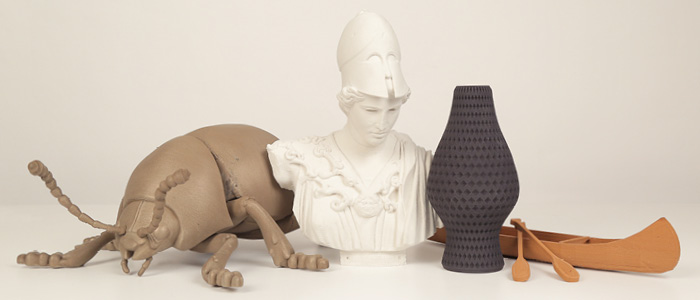 "CES 2015 is different for us in that we are purposefully not introducing new 3D printers at CES this year. Instead, we are focusing our efforts on creating the most comprehensive MakerBot 3D Ecosystem to support our customers," said Jenny Lawton, CEO of MakerBot, in a blog post.
"Last year was a really big year for us. We brought out three new MakerBot Replicator 3D Printers to market, plus we launched numerous other initiatives including MakerBot Desktop, MakerBot Mobile and MakerBot PrintShop; we introduced the MakerBot Digital Store and brought on licensed partners Sesame Street, Uglydoll, Hello Kitty and Martha Stewart; and we expanded our global presence with MakerBot Europe and our retail presence to the point where MakerBot Replicator 3D Printers and the MakerBot Digitizer™ Desktop 3D Scanner are now available in more than 500 retail stores throughout the US and  Europe. That is a lot. For 2015, we are focused on enhancing the overall MakerBot 3D Ecosystem by listening to our users, fine-tuning our 3D printers, iterating our software and apps to unlock their full potential, and launching new MakerBot PLA Composite Filaments as well as services that will make 3D printing even more interesting and accessible."
One of the most interesting news is the addition of the new MakerBot PLA Composite Filaments which are made with composites of real metal, stone and wood.
The four new materials set to be released this year include: Lime PLA+, Maple Wood PLA+, Bronze PLA+ and Iron PLA+.  The materials will be compatible with the 5th Generation MakerBot 3D printers, using the Smart Extruder. MakerBot also revealed that it intends to release smart extruders that can print in the new materials.
In other MakerBot news, the company unveiled a new division, the MakerBot 3D Professional services, aimed at bringing the company's many years of experience in the 3D printing industry directly to customers via expert consulting, education, design services, 3D printed products and software applications for companies, organisations and schools interested in incorporating 3D printing.
To learn more about MakerBot at the 2015 Consumer Electronics Show, visit booth #72711 in the Sands Expo Convention Centre, CES Tech West, in Las Vegas, 6–9 January, 2015.