Boeing has announced that it has finalised the order from Air New Zealand, booked in 2014, for two additional 787-9 Dreamliners, valued at $514 million.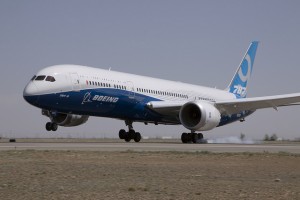 "The entry into service program has gone very smoothly and we've been incredibly pleased with the aircraft's performance. These new 787-9 Dreamliners will provide us with additional flexibility as we move forward with our growth plans," said Christopher Luxon, chief executive officer, Air New Zealand, in a media release.
"Air New Zealand was the first airline in the world to take delivery of a 787-9 and one of the first to recognise the synergies of operating both the 787 and 777. The order shows their confidence in our long-haul products. With its new aircraft and superior passenger experience, it is no surprise Air New Zealand was voted Airline of the Year by Airlineratings.com for the second year in a row," said Dinesh Keskar, senior vice president, Asia Pacific and India Sales, Boeing Commercial Airplanes.
The order will ramp up Air New Zealand's fleet to a total of 12 787-9s.
This is a great start of the New Year for Boeing. The company had a great 2014, taking net orders for 1,432 planes with a total listed value of $232.7 billion. It delivered 723 planes last year and finished 2014 with a backlog of 5,789 orders.
Boeing said it delivered 114 Dreamliners last year, including the first 787-9, a stretched version of the original 787-8.
"I'm extremely proud of the entire Boeing team, and all of the hard work that went into delivering and selling a record number of commercial airplanes this past year," said Boeing Commercial Airplanes President and CEO Ray Conner in a media release.
"In the face of fierce competition, we had a strong year. In 2015 we'll remain focused on meeting our customer commitments, and prepare for key milestones on our development programs, including the start of assembly of the first 737 MAX and firm configuration for the 777X."