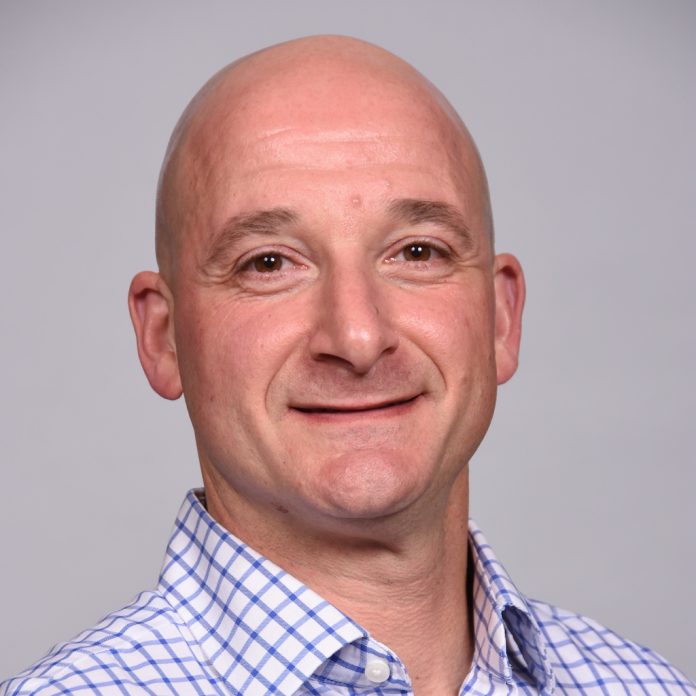 This article is by Gideon Joseph, Manufacturing, Services and Distribution 
Practice Manager at Kronos
Australia has historically been a manufacturing powerhouse. In fact, by the 1950s more than a quarter (28%) of all employed Australians were working in the industry. However, by the 1990s offshoring had become incredibly popular, with companies looking to Asia to take advantage of cheaper labour and lower safety requirements.
After 40 years of manufacturing heading offshore, the tides are starting to turn. COVID-19 has dramatically increased uncertainty within the industry, which has driven many organisations to rethink their supply chain diversification strategies.
Even before 2020, manufacturers were struggling with the 'offshore only' approach. Rising salaries in Asia, expensive freight costs and high taxes have led many organisations to reassess their manufacturing footprint. A 2019 study by AI Group projected that manufacturing employment in Australia is set to recover about 949,000 jobs by 2023.
Despite these trends making manufacturing in Australia more attractive, organisations still face huge operational costs when setting up or expanding their local manufacturing operations. Labour is a significant part of this cost base, but it is also a manufacturer's most flexible asset. Keeping labour costs down through effective workforce management is key to establishing and maintaining sustainable manufacturing operations.
Driving operational efficiency
High input costs and slim profit margins have long been a pressure point for local manufacturers, who need to continually look at how they can become leaner and more efficient to remain competitive [1]. Having the right data to make smart decisions about how to deploy and upskill your workforce is a fundamental part of making this happen.
This starts with ensuring that the manufacturing workflow is as efficient as possible. A recent Kronos study found that almost a third of Australian manufacturing employees believed they spent too much time tracking their work, taking away from the amount of time they spent producing finished goods. This leads to an overall increase in the cost of production.
Workforce management technology can help manufacturers understand when these issues are happening and enable effective solutions. For example, one of our customers who manufactures equipment for the mining sector, leveraged detailed shop floor labour data to compare actual hours to standard time. This allowed the company to identify inefficiencies and put continuous improvement solutions in place.
A lean labour force
Profitability in Australian manufacturing is built on having a small but skilled workforce that can be deployed effectively. This means manufacturers need to ensure they have the right people working on the right tasks at the right time.
Traditionally, manufacturers could see when an employee punched-in and punched-out but had no oversight of what that worker was doing all day. This inability to track an employee's activity at a task level means manufacturers don't have visibility if they're facing challenges such as unnecessary downtime.
This is where data comes in. Real-time analytics allow manufacturers to understand who is working where and if they're operating at the right capacity. It also provides insight into who is working to their roster, helping to avoid costly overtime. This insight allows manufacturers to make smarter resourcing decisions as things happen, rather than receiving a report after the fact.
For example, Kronos recently managed an implementation with a customer in the healthcare manufacturing sector. This customer handles a large number of biomedicals and needs to ensure that it has people with the right technical capabilities managing specific tasks. They also wanted to manage overtime and fatigue by ensuring people weren't working excessive hours, long shifts or too many consecutive days.
The system we implemented allows the organisation to set scheduling rules, with any violations automatically flagged. This means if an employee does not hold the correct licence or have the appropriate training to work a particular shift, the system will block a manager from allocating the employee to that shift.
The system will also flag if any employee has been rostered onto consecutive shifts and if they're approaching overtime. This allows the organisation to proactively manage scheduling to reduce overtime spend, as well as compliance risk associated with fatigue management. In addition, it gives employees back control of their own schedules so they can manage their own availability, swap shifts and use automated leave management systems. This is great for employee engagement, while the organisation can still retain oversight and ensure compliance.
Managing compliance
Creating a safe environment for employees is critical, especially if manufacturers are looking to ramp-up local production. Manufacturing has one of the highest incidences of Australian workplace-related accidents, injuries and fatalities, accounting for 9% of all worker fatalities in 2018 [2].
Ensuring a manufacturing business is fully compliant with Work Health and Safety (WHS) regulations is therefore incredibly important. Non-compliance carries huge personal risk for employees and can also be a significant financial and reputational risk for the organisation. While manufacturers understand the importance of WHS compliance, they're often burdened with the heavy administration it requires and struggle to manage it efficiently.
The right technology allows companies to manage, record and report on all aspects of an organisation's health and safety obligations and requirements, using one system that accounts for all the nuances and complexities of workplace safety. It can also help to manage the risk of workers developing repetitive strain injuries by identifying when an employee is at risk of working consecutive shifts involving certain manual tasks.
One of the biggest hazards in manufacturing WHS is operating high-risk machinery. Employers must stay on top of which employees hold the correct licence for operating certain pieces of machinery but keeping up to date with this can be challenging and resource intensive.
Using software that tracks this information allows safety coordinators to stay updated on which employees are qualified and adequately trained to complete certain tasks or use certain pieces of equipment.
The costs associated with compliance are well documented. Automating the process and embedding it into the workforce management system is a good way to save time and money.
Domestic manufacturing might once again become a significant part of the Australian economy. Managing your workforce to drive operational efficiency, cut down the compliance bureaucracy and manage variable labour costs plays a crucial role in this. Now, more than ever, organisations need to make the move to modernise their workforce management in order to make de-risking their production supply chain viable.
---
This article is by Gideon Joseph, Manufacturing, Services and Distribution 
Practice Manager at Kronos