Target Australia's recent step backward on its sustainability measures has prompted manufacturers of bioplastics to voice out their opinions on the impact that packaging has on the environment.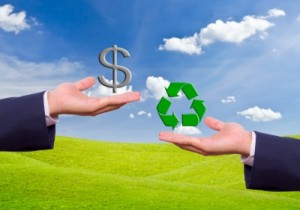 The Australian retailer changed its policy last week and is now offering customers a choice between a plastic bag for free or a biodegradable bag for an extra 10 cents, according to an ABC report.
The move is a response to the 500 complaints received from customers every year since Target voluntarily stopped handing out plastic bags in December 2008. This policy was later changed to Target selling compostable bags for 10 cents each, as well as other re-useable bags.
In a related report published on the Herald Sun Target spokesman Jim Cooper admitted that the environmentally friendly policy had provoked widespread annoyance among shoppers especially those who buy bulky items such as cookware.
"We've decided to offer free shopping bags in response to extensive customer concern about being charged for bags in our stores," Mr Cooper said. "Customers have clearly told us that they do not believe they should be forced to buy a bag."
Andrew Cove, a consultant at Because We Care said the policy is having an impact. The Melbourne-based company manufactures and supplies biodegradable and compostable environmentally alternative to traditional plastic products.
"Since we developed and sold our first bag in 2009, Target Australia tell us that we removed 100 million plastic bags the first year," Mr. Cove said. "Continuing on from there, [we've removed] well in excess of 500 million today."
Brendan Morris, CEO of Plantic which manufactures specialised corn starch packaging, says the potential is enormous for companies which come up with eco-friendly alternatives to packaging.
"You have to remember, traditional plastics have been around for 70-80 years and have been developed to serve a whole range of markets," he said.
"We'll continue to develop new iterations of our material, new categories, new performances properties that will expand our market."
Meanwhile, environmental organization Planet Ark also expressed its dismay with Target's policy change.
Spokeswoman Janet Sparrow said the move was likely to increase plastic bag use, saying "They are a really visible example of our daily use of single-use items."
"They are made from non-renewable petroleum resources and can end up littering our waterways and natural areas, and harming wildlife," she said, quoted in the Herald Sun article.
While Target is saying that the policy shift is in response to the customer complaints, a research done by the University of South Australia has found that that eight in every 10 shoppers supported the state's ban on plastic bags continuing, with approximately half of all shoppers giving 10/10 as their level of support.