The Australian Manufacturing Workers' Union (AMWU) vilified BMW Australia's boss Phil Horton for the remarks he made last week that the "the writing is on the wall for Holden".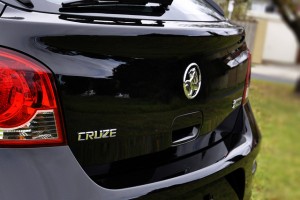 Speaking at the launch of the new BMW convertible Mr. Horton went on record as saying "It makes no logical sense for Ford and Holden to have a manufacturing operation in a country like Australia."
Horton said the Liberal party's refusal to provide financial support for Holden would only speed up the shutdown of the car maker, since there are also "massive economic factors" beyond politics that are stacked against Holden's future as a manufacturer in Australia.
"It's a very expensive place to take things out of the ground and it's a very expensive place for a worldwide car company to make cars."
Horton made his statements despite the fact that BMW's manufacturing operations are heavily subsidized by its government, and it is believed that some of BMW's components are sourced from Australian supply chains.
Horton even went on to commend Hyundai for its ability to make "very good cars" because of its people.
"This is a real kick in the teeth," says AMWU SA Secretary John Camillo in a report on News.com.au.
"Our workers are fighting for their livelihoods, trying to save the manufacturing future of Holden. They've agreed to wage freezes and helped the company cut production costs."
"To have some outsider comment on Holden like that is just a raw deal. It's a bit rich considering BMW would also get a level of taxpayer support for its manufacturing operations around the world, just as every car manufacturer does."
Mr. Camillo said Horton's comments, especially since he is the boss of a car company, are not helpful to workers in the Australian automotive industry.
"These people and their families depend on this industry. Just like BMW factory workers in Germany depend on their company to survive."
Meanwhile University of Adelaide Associate Professor John Spoehr also said Horton's assumptions about the end of Holden were wrong.
"I don't think there is anything inevitable about the closure of Holden at this point in time regardless of who wins government next weekend," Professor Spoehr told News Corp.
"What we are going through in Australia at the moment is not dissimilar to what car makers have gone through in (Europe) to compete with low-cost producers in East Asia."