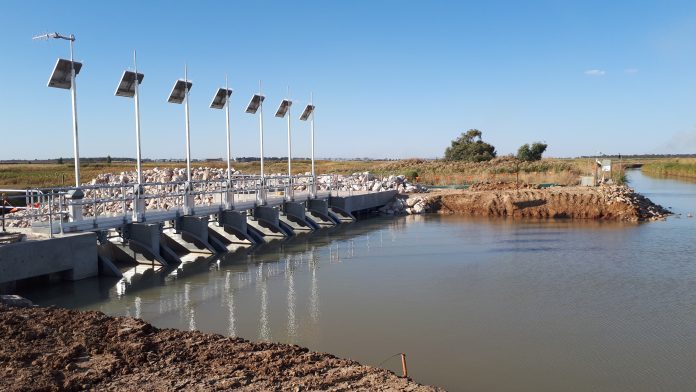 Sponsored Content by 
Manufacturing companies operating in the Murray Darling Basin are encouraged to apply for funding under the Off-farm Efficiency Program.
Funding is available for manufacturing companies seeking to plan, construct, replace or upgrade water infrastructure in their operations to improve water delivery and reduce water losses. These water savings will be returned to the Australian Government for environmental watering purposes.
The Off-farm Efficiency Program is a $1.54 billion Australian Government initiative to upgrade water infrastructure to reduce water losses and increase water available for the environment.
The program aims to:
improve and modernise water delivery systems and reduce water losses to increase the volume of available water for the environment, irrigation, urban and industrial networks, irrigators and communities
drive employment and create infrastructure opportunities for local communities through funding arrangements for suitable projects
deliver on the NSW Government's commitment to the Murray Darling Basin Plan to contribute to the return of 450 GL to the environment by June 2024.
Funding applications for full projects and feasibility projects are open, with all full projects to be delivered by June 2024.
How the NSW Government can help 
Water Infrastructure NSW will work with eligible manufacturers to develop water efficiency concepts into project proposals that can be considered for funding by the Australian Government. This may range from expert advice and coordination, through to on-ground support with application development and management of projects.
All full-project applications will require a 'letter of support' from the NSW Government to accompany applications to the Australian Government.
Contact Water Infrastructure NSW
If you are interested in applying for funding, Water Infrastructure NSW is keen to hear from you. Visit the Water Infrastructure NSW website or email winsw.programs@dpie.nsw.gov.au