The new market research report by MarketsandMarkets, titled "Global Additive Manufacturing Market (2012 – 2017), By Application (Medical Devices, Automotive, & Aerospace) and Technology (3D Printing, Laser Sintering, Stereo lithography, Fused Deposition Modelling, Electron Beam Melting, & Tissue Engineering)" is focused on the key drivers, restraints and opportunities in North America, Europe, Asia and the rest of the world.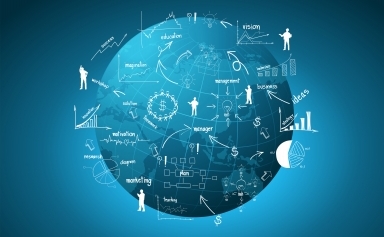 According to the news release issued on the PR Web, the in-depth report contains over 100 market data tables, as well as more than 40 figures regarding the global additive manufacturing market and the global additive manufacturing for medical devices market over the forecast period of 2012-2017.
Additive manufacturing (AM) is an automatic process that is used for the creation of rapid prototypes and functional end-use parts. Additive manufacturing is also known as additive fabrication, additive process, additive technique, additive layer manufacturing, layer manufacturing and freeform fabrication.
The additive manufacturing market includes numerous and various industries, namely motor vehicles, consumer products, business machines, medical, academic, aerospace, government/military, and others (architecture, palaeontology, and forensic pathology).
In 2012, the global additive manufacturing market was worth $1,843,2 million, but this figure is expected to register a 13,5% increase by 2017, with the total worth amounting to $3,471,9 million.
New and improved technologies are being developed daily and the rapid and accurate development of products in a very cost-effective manner has contributed greatly to the adoption of additive manufacturing procedures by manufacturers from all over the world.
The major drivers of the additive manufacturing market that are included in the report are: financial support from governments, large application area, rapid product development, low cost and new technologies.
The major restraints of the market include regulatory hurdles, material characterization during the process of development, as well as process control and understanding.
MarketsandMarkets is a global market research and consulting company headquartered in the US that specializes in analysed market research reports providing apt business insight to numerous clients.
For further information and to order the report, visit http://www.marketsandmarkets.com/Market-Reports/additive-manufacturing-medical-devices-market-843.html