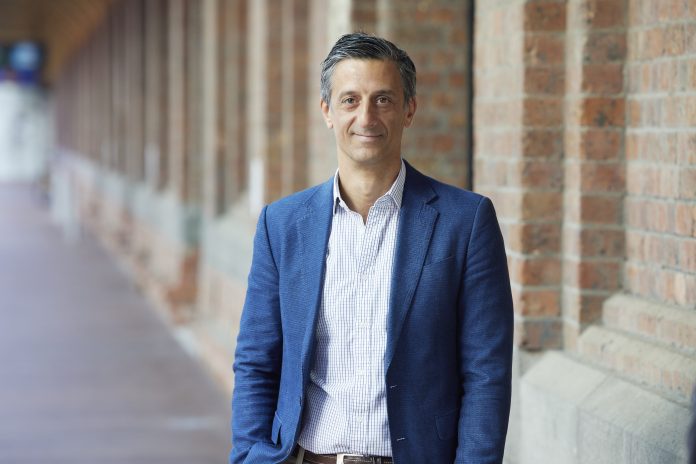 Media Release
Mars Wrigley Australia today announced the appointment of Chris Georgiou as Supply Chain Director, in a move to help advance the businesses' supply chain transformation and support the business' commitment to a thriving Australian manufacturing sector.
Chris has been brought in to strategically and operationally advance the Mars Wrigley business towards a more customer focused, and enterprise orientated mind set as well as develop a more integrated and agile supply chain.
With more than a decade of experience as a retail supply chain leader across FMCG and hospitality sectors, Chris will lead the supply chain function of the treats and snacks business from its headquarters in Melbourne.
Prior to joining Mars Wrigley Australia, Chris was General Manager, Supply at Grill'd for more than two years, where he was instrumental in delivering the strategy and operations of the company's supply chain across its 140 restaurants nationwide.
Chris also spent more than nine years at Coles Supermarkets, where he gained in-depth knowledge and expertise in the retail supply chain. Under his leadership as Head of Supply Chain Fresh (Meat, Deli, Seafood, Convenience Meals) from 2015 to 2018, the team delivered strong commercial targets within a highly complex fresh environment. During this time, he played a vital role in establishing strategic relationships with suppliers and partners to achieve strong commercial results and customer outcomes.
Chris' retail supply chain experience is built on the foundations of a decade-long management consulting career at Accenture in London, during which he led the transformation of business operations for multinational clients including Unilever, Airbus, Shell and Telstra.
Andrew Leakey, General Manager, Mars Wrigley Australia, said: "Chris' energy, resilience and strategic capability, coupled with his hands-on operational experience, make him a strong fit to lead our supply chain function that is critical to supporting our ambitions to produce more locally-made treats and snacks."
Chris Georgiou, Supply Chain Director, Mars Wrigley Australia, said: "I'm delighted to be joining the Mars Wrigley Australia team and the opportunity to work with a talented group of Associates while shaping the future of the treats and snacks business. I look forward to collaborating closely with our customers and supply chain partners to deliver excellence in our supply chain with a focus on efficiency and delivering for our customers and consumers."