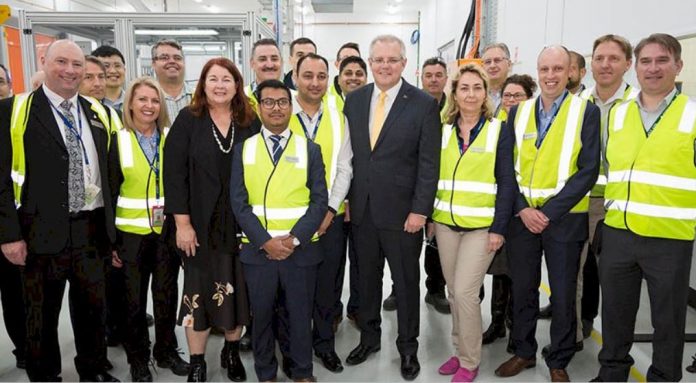 Quickstep Holdings' new flare housing manufacturing facility at its Bankstown, Australia site has received an unsuccessful result from Chemring Australia for the proposal to supply MJU-68B flare housings.
Quickstep Holdings Limited, an independent manufacturer of advanced carbon fiber components, announced in 2019 the flare housing project established a state-of-the-art facility for the manufacturing of composite housings for the F-35 Lightning II Joint Strike Fighter aircraft's countermeasure flares, an essential part of the aircraft's defensive capability.
According to a statement from Quickstep (ASX: QHL) the company has been informed by Chemring Australia (Chemring) that Quickstep's recent proposal for the supply of MJU-68B flare housings in the FY21/FY22 period from the custom-built flare housing manufacturing facility has not been successful.
Quickstep believes the grounds for this decision are contestable and the company has initiated a formal protest to the United States and Australian Departments of Defence in respect of Chemring's decision. Quickstep will update the market if there are any further developments as a result of contesting the decision.
Prime Minister of Australia Scott Morrison, accompanied by the Minister for Defence Industry, Melissa Price, and other defense representatives officially opened the Flare Housing Manufacturing Facility in a ceremony in 2019.
According to Quickstep, the recent FY21 guidance in relation to revenue and underlying base business profit before tax did not contain any allowance for the proposed supply of MJU-68B flare housings, so there is no change to Quickstep's previous outlook statement or FY21 guidance.