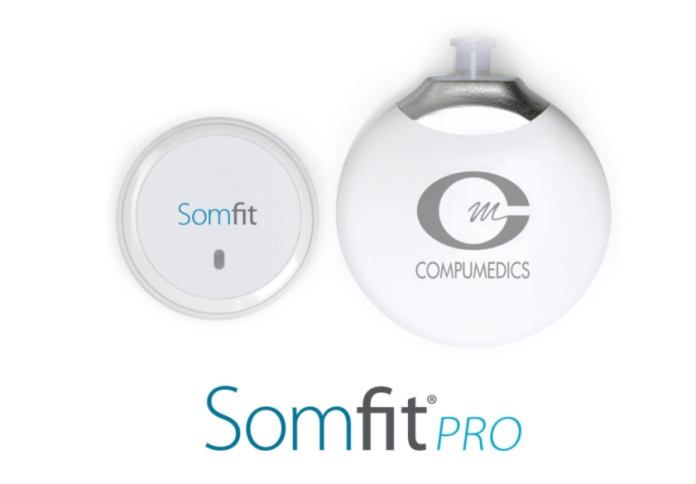 After a decade of manufacturing most of its products overseas, Melbourne-based medical technology firm Compumedics is bringing production back to Victoria.
With support from the Victorian State Government, the company will manufacture a world-first fitness and health tracker at its global headquarters in Abbotsford.
The funding helped Compumedics to establish automated production lines at its Abbotsford base, allowing it to commence production of its Somfit medical-grade wearable monitoring device.
Somfit is a cloud-based patient monitoring device that is worn on the forehead, chest, and wrist to track sleep and medical illnesses such as COVID-19 cases that do not require hospitalization and mental health issues, as well as meeting occupational health demands.
Compumedics, which is targeting an estimated export market value of $60 million over five years, already began initial production with plans to ramp up in the new year.
CEO and Chairman Dr David Burton said the company is selling the Somfit technology to local and global markets with hospitals and health organisations planning to use the device to remotely monitor at-risk patients, freeing up public hospital beds.
"Somfit is a result of 30 years of product and technology innovation and development and will help transform the way we monitor our health," Mr Burton continued.
"We are grateful for the support of the Victorian Government to help bring this vision to life as we expand our global presence and create high-quality employment opportunities right here in Victoria."
Minister for Industry Support and Recovery Martin Pakula said the project e project will represent the first volume manufacturing of wearable medical-grade monitoring technology in Australia – creating 33 jobs in engineering, design and ICT in the state over three years.
This investment demonstrates Victoria's strengths as a key advanced manufacturing destination," the Minister said.
"We're supporting Victorian medtech companies to grow and thrive because they can play a crucial role in driving our economic recovery and creating new jobs."
Image credit: https://www.compumedics.com.au/en/products/somfit/