Specialty medicines manufacturer Hospira has called on Industry Minister Ian Macfarlane to facilitate a multi-departmental Medicines Manufacturing Taskforce to help address challenges faced by the sector.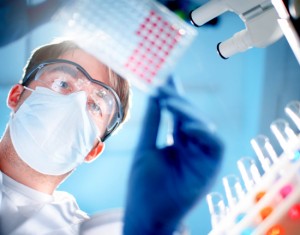 According to the news release by Hospira, the company is asking the Minister to convene a Taskforce that would bring together the Departments of Industry, Health and Trade to identify and address the barriers and opportunities for export driven manufacturing.
Hospira is a member of Australia's Generic Medicines Industry Association (GMiA), which is spearheading the campaign for establishing the Taskforce. GMiA believes that the new body would attract further investments and create new jobs in the sector while ensuring regular and timely supply of medicines to Australian patients.
Minister Macfarlane visited the company's Mulgrave site – which manufactures cancer medications and other specialty injectable medicine – to discuss the challenges facing medicines manufacturers and inspect a $15 million filling line that is under construction and is expected to be fully operational in March 2015.
"Mulgrave is a high tech site that is bucking the manufacturing trend. Our continual investment in advanced technology, our staff and R&D has seen us grow to export medicines to more than 70 countries and Hospira to become the largest supplier, by volume, of injectable generic pharmaceuticals to the Australian healthcare system," said Andrew Hodder, Vice President, Mulgrave Operations.
"This growth has not been without significant change. To remain competitive we have had to downsize our workforce and we continually reassess our business and processes. We do not receive and are not looking for handouts. But it is important for government policies reflect the challenges facing medicines manufacturing."
The company also informed the Minister about the current challenges facing the medicine manufacturing sector, including the problems regarding medicines pricing and new manufacturing policies.
"Current policies have had unintended consequences, cutting medicines prices to unsustainable levels and placing local medicines manufacturing at risk. Manufacturing policies must recognise the benefit of generic medicine manufacturing to Australia (local supply of high value medicines, high tech jobs, thriving R&D) and support its growth and global competitiveness," the company told the Minister.