Finland's Metso — a leading process performance provider in the mining, construction and oil & gas industries — has rebuffed Scottish Weir Group's second, improved takeover bid on Wednesday, describing it as undervaluing and opportunistic.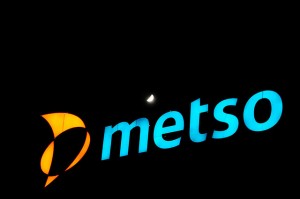 According to the article on The Telegraph, Weir's latest offer was valued at around 4.5 billion euros ($6.13 billion), up by around 20% from an April bid, with the company also offering 0.95 Weir shares for each Metso share on top of a special dividend that would have given Metso shareholders $2.13 cash for each share held.
"The most disappointing thing was that the offer in itself wasn't enough for anyone from Metso to engage with us," said Weir Chief Executive Keith Cochrane.
"I am sure they have good reasons for coming to that conclusion. We will only do deals at the right price and therefore we are moving on — and very much, from our perspective, this deal is over," he added.
According to the article on Reuters, Weir's oil and gas division has been doing well in the past few years and the proposed merger between the companies would have helped Weir expand further into the heavy mining equipment sector, in which Metso is a market leader.
However, Metso rejected the offer saying it would prefer to remain independent.
"The board of Metso did not engage with Weir and on 27 May 2014 rejected the proposal, based on its belief that the market does not fully value the prospects of Metso and that the proposal significantly undervalues Metso," Weir said on Wednesday.
"We believe that Metso has a real opportunity to create significant value for all its shareholders by pursuing its own course and that the proposal from Weir significantly undervalues this opportunity and that a takeover by Weir at these conditions would not be in our shareholders' best interests," said board Chairman Mikael Lilius.