Leading Philippines-based food company Monde Nissin has wrapped up a deal to acquire Black Swan — one of Australia's largest dips brands — in what is believed to be the first venture by the giant Filipino noodle and biscuit business into the Australian snack and food manufacturing market.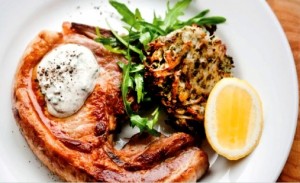 According to the article on The Australian, the family-owned Monde Nissin Corporation has paid Black Swan's receivers — professional services firm Deloitte — approximately $50 million for the control over Australia's third-biggest dip snack brand.
The leadership team from Monde Nissin has been in Melbourne during the past week, ­inspecting Black Swan's man­u­fac­turing plant at Clayton in Melbourne's south and meeting its 70 staff members.
Black Swan, which was previously owned by Melbourne-based business Poseidon Tarama, has been on the market since January following the family dispute involving Chief Executive Con Saristavros, brother of founder Christos Saristavros who was killed in 2000 during a charity event.
According to the article on Smart Company, an advertisement for the sale said Black Swan creates 20 million containers of 80 different types of dip and yoghurt in Australia each year.
It also said the sale included a Melbourne-based manufacturing plant, full control of the 70-plus product line and distribution agreements with major supermarket chains nationally including Coles, Woolworths, Aldi and IGA.
Monde Nissin Corporation is a private food company founded in 1980 as Monde Denmark Nissin Biscuit Corporation, before venturing into the instant noodle market under the Lucky Me! brand in 1989. The company holds around 60% of the market for instant noodles in the Philippines, as well as 30% of the market for biscuits. In 2013, Monde Nissin recorded total company sales of around US$600 million.