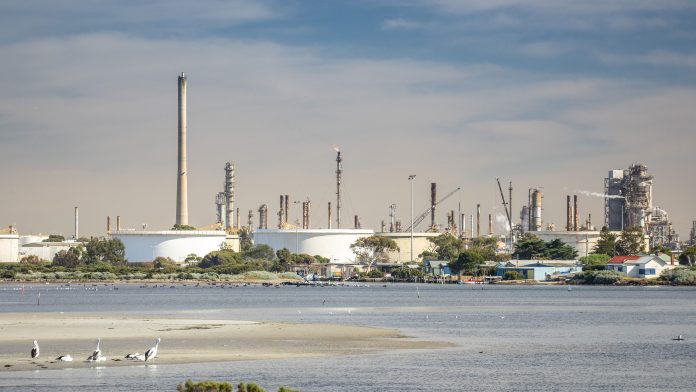 ExxonMobil will close its Altona refinery in Victoria and convert it to an 'important terminal', the company announced Wednesday.
ExxonMobil said the decision was made following an extensive review, which considered the competitive supply of products into Australia, declining domestic crude oil production, future capital investments and the impacts of these factors on operating earnings.
Nathan Fay, chairman of ExxonMobil Australia, said the review concluded that operations at Australia's smallest refinery, which commenced operation in 1949, were no longer economically viable.
"We are grateful for the tremendous efforts by our employees to improve the viability of the operation," Mr Fay continued.
"We extend our thanks to the federal government for the significant support offered to Altona and other refineries.
"Our decision to convert our facility to a terminal is not a reflection of those efforts."
Minister for Energy and Emissions Reduction Angus Taylor described ExxonMobil's decision to pull the plug on the Altona refinery as 'extremely disappointing'.
"ExxonMobil has made clear that the impacts of COVID-19, declining crude production and other commercial factors have significantly impacted their earnings, leading to today's decision," the Minister continued.
"The Australian Government expects ExxonMobil will provide whatever support is required to assist workers and the community during this difficult time.
"We will work with the Victorian Government to ensure this occurs."
ExxonMobil said the Altona refinery, which employs around 300 staff, would remain in operation while transition work is undertaken to ensure continued reliable fuel supply for its customers.
Image credit: https://www.exxonmobil.com.au/