Murray Goulburn (MG) has struck a five-year contract to supply "own brand" cheese for Coles supermarkets.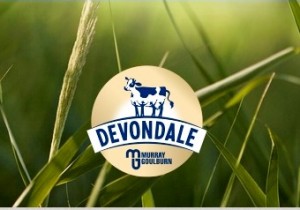 The contract includes the supply of a range of Coles brand cheddar-style cheese including tasty, colby, mild and light cheese in blocks, shreds and slices.
Murray Goulburn said the national cheese contract will generate approximately $120 million in additional sales per annum and deliver a stable stream of profits over the life of the contract.
The company's tender proposal, which beat Bega Cheese's rival offer, was enhanced by efficiency gains expected to flow from MG's investment in a world-class cut and wrap consumer cheese processing facility at its Cobram cheese plant.
MG Managing Director, Gary Helou, said the company was delighted to extend the business relationship with Coles which culminated in 2014 with the signing of a 10-year partnership for the supply of daily pasteurised milk for Coles private label brands in Victoria and NSW.
"MG is pursuing a growth and value creation strategy to deliver profitable growth and insulation from the challenges of volatile global dairy commodity prices. As part of this we are ramping up our manufacturing capability and capacity to produce and market a wide range of Australian made "ready to consume" dairy foods for our domestic and international markets," Mr Helou continued.
"This additional Coles business complements our investment strategy to build a state-of-the-art supply chain and adds to our critical mass here in Australia, as we look to substantially grow our business internationally."
He said the investment at the company's Cobram facility in Northern Victoria will deliver world-leading technology for processing and packaging a range of consumer and food service cheese products including block, slices, shacking and shred.
"Ultimately these investments are being made to support our drive to deliver substantially higher and more stable farmgate prices and returns over the long-term," Mr Helou said.