Murray Goulburn (MG) has secured a long-term nutritionals supply agreement with Indonesia's leading consumer health and infant nutrition company, Kalbe Nutritionals.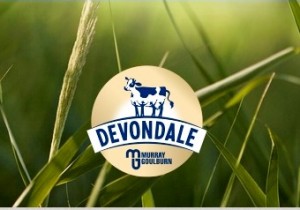 MG Managing Director Gary Helou said the deal supports the company's stated aim to secure offtake agreements with global nutritional customers to underwrite the planned $260-$300 million nutritional powders investment at Koroit.
He said the agreement builds on the existing supply partnership between the two parties which saw MG supply dairy powders for use in Kalbe's range of nutritional products including infant and children nutrition brands.
"We are delighted to be extending our partnership with Kalbe, one of Indonesia's foremost healthcare companies. MG and Kalbe have worked closely together in recent years to meet the nutritional powder supply needs of Kalbe's leading infant and children nutrition brands and in doing so, we have developed a deep understanding of each other's need and requirements," Mr Helou noted.
He said Indonesia represents a future growth opportunity for MG and its high quality dairy foods products, including infant formula.
"It is therefore particularly pleasing that Kalbe has turned to MG to secure additional supply of quality, Australian nutritional powders for use in their market-leading brands. It also paves the way for further collaboration between our two companies, particularly as MG looks to grow its high quality dairy foods products in Asian markets, including Indonesia," Mr Helou concluded.