Queensland Parliament has agreed to provide all State Government approvals for Adani Mining's $21.7 billion Carmichael Coal project located north-west of Clermont.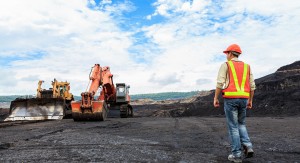 The motion was supported by both Government and Opposition speakers, who told the parliament that the project would provide thousands of jobs and rapid economic development for the region.
"The Government strongly supports the sustainable development of the Galilee Basin for the jobs and economic development it could provide for regional Queensland," Mines Minister Anthony Lynham told the House.
"For that reason the Government and the independent Coordinator General have been working closely with Adani to facilitate their approvals in accordance with statutory obligations."
Last month, the State's Department of Environment and Heritage Protection granted Adani a formal environmental authority (EA) for project, albeit with approximately 140 conditions, including 9 conditions relating to the black throated finch as required by the Land Court.
Gaining a mining licence from the state is the last hurdle facing Adani before it begins project development, and Dr Lynham told parliament that it could only be approved when compensation agreements were reached.
"Statutory assessments and decision-making process must be robust and comprehensive to minimise any risk of legal challenge," he said.
"I can assure the people of Queensland, particularly those who want the jobs and economic development that this project could offer: I will only make decisions armed with all of the relevant facts, and with careful and detailed consideration."
The project proposes a combination of open-cut and underground coal mining and is forecast to produce 60 million tonnes of thermal coal per annum for export.
It is expected to generate over $500 million annually in direct and indirect benefits to Queensland's economy during construction and $3 billion at full export capacity.